Top 5 Hotels in New York

Book a New York hotel today!
Top 5 Stores to New York

Top 5 To Do New York

Weather in New York

Latest New York News

Designer Shops in New York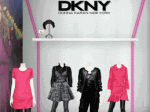 Apart from Paris, few cities in the world have such a large amount of designer shops. New York stands unmatched when it comes to the variety of brands from various countries and the amount of designers present in New York City. Regardless if you're looking for American, European or Japanese designers it can easily be found with help of
personal shopping
experts.
Address:
151 W 34th St, New York, NY 10001 (212) 695-4400
Opening Hours 11:00 a.m. - 8:30 p.m.
Shopping is akin to a national sport in the United States, and nowhere is it more practiced than in New York. If you are on holiday in the city and don't have so much time to kill, then one of the famous department stores is probably the best option, where you'll find almost everything you can think of under one roof. With over 2,000,000ft² of retail space, it claims to be the 'World's Largest Store'. Macy's was the first American store to install escalators, which are the same ones that remain today. You can find Macy's at West 34th Street at Herald Square