Macy's get on board Lil Wayne's Trufit Clothing

Lil Wayne with his success of millions of singles and albums sold around the world has made a partnership with a leading department store in New York, Macy's. The singer wants to add his Trukfit brand in every Macy's store out there. Fans of Lil Wayne will soon be able to buy multiple clothes from the Trunkfit collection; signature t-shirts, caps, hoodies and sweatshirts.
What is Trunkfit?
Trunkfit is clothing lines that opened in January 2012. It's mainly about the image and looks; adding adds pop culture to the shirts and other clothing labels.
Mike Morris, Trukfit brand director said: "It is about being oneself, having fun, being free and being able to express all these elements. We are thrilled to be able to offer Trukfit at Macy's, an iconic retailer with as much as energy and heart as our brand. Lil Wayne is a favorite rapper and Macy's is a favorite shopping destination – a perfect fit!"
How to get a signed Lil Wayne t-shirt?
Lil Wayne wants to make an appearance with his new collection by coming into Macy's and signing t-shirts. He will be there with Stevie Williams, a professional skateboarder. His clothing line is also available at the same department store.
The rappers new album, Tha Character IV, was recently released and can be bought at his website and from iTunes. If it's available at Macy's is still not confirmed.
Member Comments

Be the first to comment!

Leave a Reply

Your email address will not be published. Required fields are marked *
New York Shopping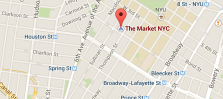 If you have tried all the major designer shops, outlets and department stores we have another recommendation from a young fashion designer. Next time you visit NYC, go to trendy Greenwich Village at 159 Bleecker Street. Here you find one …
More about New York shopping
New York Restaurants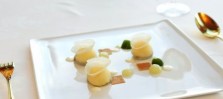 Photo credit: Lisa Davis Foddie website The Daily Meal has released their annual list of U.S best rated restaurants. Perhaps to little surprise, NY has more top rated dining options than the 5 second biggest cities in America combined. Are …
More about New York restaurants
New York Hotels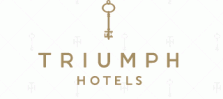 Six family owned hotels in New York city have come together to form a new brand, Triumph Hotels. No, the new hotel chain got nothing to do with Donald Trump and as you can see the spelling is quite different. …
More about New York hotels