What to do
Regardless what you want to do in New York, this is the city where you can do it.
Considering the size and option of things to do in New York, it might be hard to decide what to do. NY.co.uk's local guides and British expats are here to assist, making it an easier choice finding exciting things to do. Below are a few suggestions to get you started.
Some things are worth doing both during the day and during the night, and you would get two completely different experiences. That's a part of the beauty with New York. You will never get tired of exploring New York and Manhattan.
What to do in New York during the day?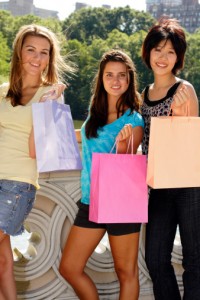 There are other things to do in New York than just shopping. Have a look at a few of the suggestions below and give it a try you too
Helicopter ride over Manhattan:
An amazing experience to see The Big Apple from above.
Walk in the park:
Central park, in the Central park
district
, is one of the best park's in the world. A great place for a stroll on a Sunday if the weather permits.
Shop til you drop:
NY.co.uk cover all
types of shopping
, from bargain shopping and designer outlets to camera and electronic shops, shoe boutiques and high end fashion.
Discover high buildings:
Visit some of
New York's tallest buildings
, such as
Empire State building
and the new
One World Trade Center
.
Free things to do:
There are plenty of things to do which wouldn't cost you a cent, such as going to
Central Park
.
Lunch places to try:
In New York you can find all types of cuisine, and some places are more suitable for trying during lunch hours than for dinner. Have a look at our
restaurant's guide
.
Tours:
There is a wide variety of guided tours to take in New York. Why not for example check out the
Sex and the City tour
.
Midtown Cruise (90-min)
– Enjoy the New York skyline from the water
Helicopter wedding over Manhattan
– Why not surprise your friends and family by getting married while you're in New York?
What to do in New York by Evening and Night?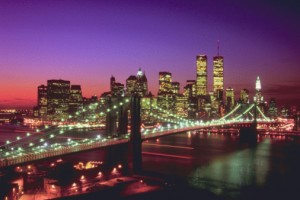 Below are some of the things you can do in the evening or in the night when visiting New York.
Rooftop bars and lounges
: Enjoy a drink at one of New York's many rooftop bars, such as over 100 years old Empire hotel rooftop or try Berry Park for a stunning panorama view of Manhattans skyline. Why not try one of the
New York Nightclub tours
?
New York by night:
It's definitely worth visiting one of the
tallest buildings in New York
during the night, just to get to see the lights of Manhattan brighten up the sky.
Where to have dinner?
Discover all the cool and mouthwatering
restaurants in NYC
, classified by cuisine, location, occasion, price and service levels.
See New York in style
: Private Tour –
New York City by Limousine
Evening cruise
: See
Statue of Liberty by Night
New York Pub Crawl
: Find out why New York is known as the city that never sleeps!
››Also have a look at our Hotel pages to find where we recommend you to stay
New York Shopping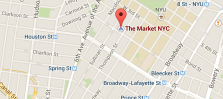 If you have tried all the major designer shops, outlets and department stores we have another recommendation from a young fashion designer. Next time you visit NYC, go to trendy Greenwich Village at 159 Bleecker Street. Here you find one …
More about New York shopping
New York Restaurants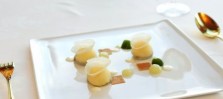 Photo credit: Lisa Davis Foddie website The Daily Meal has released their annual list of U.S best rated restaurants. Perhaps to little surprise, NY has more top rated dining options than the 5 second biggest cities in America combined. Are …
More about New York restaurants
New York Hotels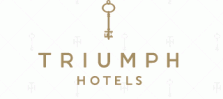 Six family owned hotels in New York city have come together to form a new brand, Triumph Hotels. No, the new hotel chain got nothing to do with Donald Trump and as you can see the spelling is quite different. …
More about New York hotels