New York Broadway Shows and Musical Tickets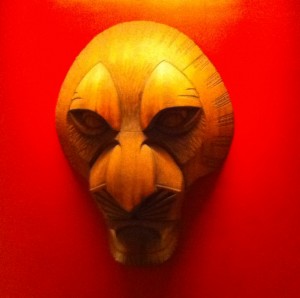 New York is one of the most desirable travel locations in the world with millions of tourists flocking every year to enjoy the hustle and bustle of the city that never sleeps. Whether it be a short weekend break or a few weeks, it can be difficult to find the time to fit in all the parks, museums, restaurants and attractions that the city has to offer.
However, a holiday to New York is not complete without experiencing a Broadway show. New York's Broadway is comprised of 40 theatres that make up the Theatre District in Manhattan. Centered on Broadway Avenue, each of the professional theatres has a capacity of more than 500 seats (although some boast a capacity close to 2000) and they all play host to a variety of different shows and musicals. Even those who don't usually appreciate the theatre will find something to love. See our list of 10 recommended musicals in NY for further inspiration.
A show for everyone
The Broadway Theatre experience caters to all tastes. Those who are unfamiliar with traditional plays and musicals will be delighted to find that many popular films have been reproduced on the Broadway stage; Evita, The Lion King, Jersey Boys and Mary Poppins have all been smash-hits on Broadway. Even films that weren't originally musicals, such as Ghost and Legally Blonde, have been given the Broadway treatment. Fans of the theatre will find that classic New York musicals are as popular as ever. Jesus Christ Superstar, Chicago and The Phantom Of The Opera have all enjoyed long, open-ended runs on Broadway. Dramatic productions such as Death Of A Salesman, Wicked and A Streetcar Named Desire also continue to draw in the crowds.
Book your tickets before you go
Even though Broadway houses 40 theatres with daily performances, it is still important to book tickets before you go. The most popular shows often sell-out, even when they have been on Broadway for months. Musical tickets can be especially hard to come by. Thankfully, there are many ways to purchases tickets well before you arrive in New York. If you are booking a holiday through a travel agent, you may be able to buy theatre tickets as part of your holiday package and even get them at a discounted price. If you have made the holiday arrangements yourself, you can still get advance Broadway tickets by using online ticket brokers. The brokers have tickets to all the most popular shows and sometimes to ones that have sold out elsewhere. You can order them in advance and pick them up at the theatre box office on the night of the performance. However, brokers are typically more expensive as they add surcharges and booking fees to all purchases. If you're undecided about what show you would like to see, you can buy theatre tickets when you get to New York. All of the Broadway theatres have box offices open through the day. It may be a little more expensive than online deals, but they won't charge booking fees. If a show you want to see has sold out, it may be worth asking your hotel's concierge. Concierges can act as brokers and may be able to find last minute tickets for a sold-out show. Although this may be pricey and the concierge will certainly expect a tip for their services, it can be much safer than seeking out ticket touters.
Beware of Broadway ticket scammers
It can be tempting to turn to scalpers in desperation. They often claim that they have tickets to sold-out shows, and they make most of their money in tourist-heavy locations such as Times Square. However, the prices that they charge are extortionate and many of the tickets are very cheap seats with a "partial view". Many scammers even sell counterfeit tickets. It is simply not worth the risk or the expense, so make sure you make ticket arrangements legitimately and well in advance. Enjoy The Show The magic of Broadway is an experience that is hard to find anywhere else in the world. A visit to New York is not complete without enjoying at least one of the plays or musicals that find home on the Broadway stage. There really is something for everybody and it is an experience that will fondly be remembered long after you return home.
New York Shopping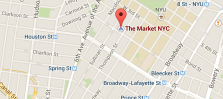 If you have tried all the major designer shops, outlets and department stores we have another recommendation from a young fashion designer. Next time you visit NYC, go to trendy Greenwich Village at 159 Bleecker Street. Here you find one …
More about New York shopping
New York Restaurants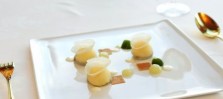 Photo credit: Lisa Davis Foddie website The Daily Meal has released their annual list of U.S best rated restaurants. Perhaps to little surprise, NY has more top rated dining options than the 5 second biggest cities in America combined. Are …
More about New York restaurants
New York Hotels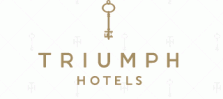 Six family owned hotels in New York city have come together to form a new brand, Triumph Hotels. No, the new hotel chain got nothing to do with Donald Trump and as you can see the spelling is quite different. …
More about New York hotels