End of the Rainbow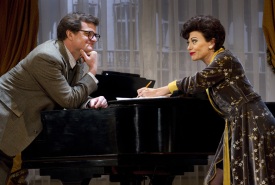 Rating:





5 out of 5 stars (Read why below)
'End of the Rainbow' is about Garland's last days, but it also deals with the larger issue of substance abuse. Its first showing was in Sydney in 2005, and later opened in Broadway in the year 2012.
Synopsis
The plot focuses on Judy Garland towards the end of her life, in the late 1960s. Garland, an actress, lives in London with her manager-cum-fiancé Mickey Deans and friend Anthony, a pianist, for company. She is preparing for her new shows, which are to be held at the Talk of the Town over a five-week period. The star is going through a bad patch, and she wants to boost her flagging reputation, which has been hurt by bad reviews in the press. In addition, she must also cope with the drug and alcohol abuse problems she faces and relationship troubles as well.
Deans and Anthony both try to keep Garland away from booze and drugs. Though they have the common goal of keeping Garland sober and healthy, they are at loggerheads with each other. Garland gradually falls in love with Anthony, who reminds her of one of her ex-husbands. Anthony, meanwhile, is so desperate to have her perform well that he pushes her to the brink, and Deans has to feed her with pills so she can be up to the task. Garland, caught in between, goes into a slide. The play ends with Garland's death, with a monologue from Anthony about the star so many loved.
What is the musical best known for
Most of us know Judy Garland as Dorothy from Wizard of Oz. This drama musical is a chance to see Garland in what a review described as 'one of her most challenging roles: real life.' The musical features several of Garland's famous songs, including 'Somewhere over the Rainbow', 'The Man That Got Away', 'Come Rain or Come Shine', 'I Could Go On Singing' and 'Zing! Went the Strings of my Heart.'
The Stars in End of the Rainbow
The first show of 'End of the Rainbow' was staged at the Sydney Opera House, with Caroline O' Connor playing Garland; she played the same role again when it was staged at the Edinburgh Fringe Festival in 2006. In February 2010, the show was staged at Royal and Derngate, Northampton, and starred Tracie Bennett in the main role. In the United States, the show was first staged in January 2012, with Bennett playing the role again. In the same version, Michael Cumptsy plays Anthony and Tom Pelphrey plays Mickey Deans. Bennett and Cumptsy both received Tony awards for their performances in the musical for acting that reviewers described as 'unconditionally committed.'
Review of End of the Rainbow
It's difficult, they say, to please the critics and the masses alike. Perhaps one of the few productions to achieve this difficult feat is 'End of the Rainbow', a musical that is based on the life of Judy Garland, and shows her in her last days.
Where to get show tickets?
End of the Rainbow is playing at the Belasco Theatre, 111 West 44th Street, between Broadway and 6th Avenue, New York. Tickets can be ordered online at www.telecharge.com. To get a discount on tickets, book your seats a few weeks in advance, or choose to attend a weekday show (Tuesday to Thursday). Groups of 10 or greater are eligible for discounts in ticket prices. For individual ticket sales, call 212-239-6200.
Other theatre shows worth visiting in New York
There are plenty of other spectacular shows to see on Broadway. Read our reviews of Jersey Boys, Wicked, Mary Poppins and Annie the Musical to name a few.
New York Shopping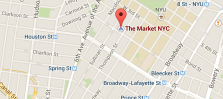 If you have tried all the major designer shops, outlets and department stores we have another recommendation from a young fashion designer. Next time you visit NYC, go to trendy Greenwich Village at 159 Bleecker Street. Here you find one …
More about New York shopping
New York Restaurants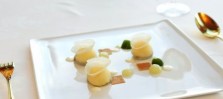 Photo credit: Lisa Davis Foddie website The Daily Meal has released their annual list of U.S best rated restaurants. Perhaps to little surprise, NY has more top rated dining options than the 5 second biggest cities in America combined. Are …
More about New York restaurants
New York Hotels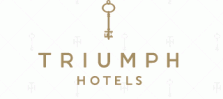 Six family owned hotels in New York city have come together to form a new brand, Triumph Hotels. No, the new hotel chain got nothing to do with Donald Trump and as you can see the spelling is quite different. …
More about New York hotels