Anything Goes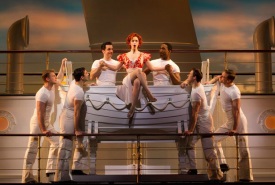 Rating:





5 out of 5 stars (Read why below)
Anything Goes is a popular Broadway musical based on a book originally written by P. G. Wodehouse and Guy Bolton. The musical first opened in the year 1934, and has garnered great reviews from critics and the public alike.
The original book was made into a screenplay by Howard Lindsey and Russel Crouse, with music and lyrics by Cole Porter. The play opened at Broadway's Neil Simon Theatre in 1934. Since then, it has been re-staged several times – both on Broadway and in smaller, local productions.
Early inspiration for Anything Goes
This comic musical was inspired by the real-life situation of producer Vinton Freedley. In an attempt to avoid creditors, Freedley lived on a boat off the shores of the United States. He picked Wodehouse and Bolton to write a story based on this situation, which could be portrayed comically. The original story featured a ship wreck; however, a few weeks before the show was to open, there was a fire mishap on board a ship, causing the deaths of over 100 of its passengers. The producer thought that it would be in bad taste to portray a shipwreck in such a situation. He wanted to revise the story, but the authors had left for England; so he pulled in Lindsey and Crouse to make the modifications.
The characters in Anything Goes
The story takes place on the SS American, and features a cast of characters including the young broker from Wall Street, Billy Crocker; evangelist-turned-singer Reno Sweeney, Billy's friend; Hope Harcourt, American debutante who captures Billy's attention; her fiancé Evelyn Oakleigh; her mother, Evangeline Harcourt; gangster Moonface Martin; and Billy's boss Elisha Whitney, among others.
The cast of characters and the basic premise have remained the same, though there have been small changes in the storyline and details in subsequent performances. In the original version, Billy falls in love with Hope, who he spots in a taxi. When he goes to bid his boss goodbye at the SS American, he spots Hope there. He hides in the ship as a stowaway as the ship sets sail. Following this, there is a case of mistaken identity, confessions, revelation of manipulations, and acquisitions.
The Songs and the Stars
The musical features several popular songs, including 'I get a Kick out of You', 'It's De-lovely' 'All Through the Night', 'You're the Top' and 'Anything Goes.' The first ever staging of the musical starred Ethel Merman in the role of Reno Sweeney, William Gaxton as Billy, and had Victor Moore playing Moonface Martin. Subsequent productions have featured stars like Kenneth Mars, Patti LuPone, Howard McGillin, Elaine Page, Sutton Foster and Stephanie J Block in different roles.
Review of Anything Goes
Every version of the musical has been received well, both for the musical itself, and for the performances by the actors. In recent times, the portrayal of Reno Sweeney by Sutton Foster fetched her Drama Desk and Tony Awards for Best Actress in a Musical for the year 2011. The 2002 London revival was declared the most Outstanding Musical Production (Lawrence Olivier Award). The musical was so popular even in its first production that it was turned into a movie twice; once in 1936 and once in 1956.
Cheap tickets for the show
Anything Goes is now being staged at Broadway, starring Stephanie J Block and Joel Grey in the lead roles. You can buy the tickets online at www.telecharge.com, or make reservations on the phone: 212-239-6200 (Toll free number: 800-432-7250). Or you can pick them up at the Stephen Sondheim Theatre, 124W, 43rd Street, Between 6th Ave and Broadway. To get a good deal on your tickets, try booking them a few weeks in advance, or attend weekday performances (Tuesday to Thursday). Special discounts are offered for groups of 10 or more people.
Other musicals worth going to while in New York
There are plenty of other spectacular musicals and shows to see on Broadway. Read our reviews of Jersey Boys, The Book of Mormon, Mary Poppins and Ghost to name a few.
New York Shopping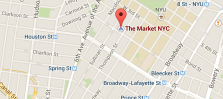 If you have tried all the major designer shops, outlets and department stores we have another recommendation from a young fashion designer. Next time you visit NYC, go to trendy Greenwich Village at 159 Bleecker Street. Here you find one …
More about New York shopping
New York Restaurants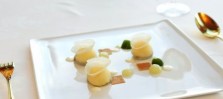 Photo credit: Lisa Davis Foddie website The Daily Meal has released their annual list of U.S best rated restaurants. Perhaps to little surprise, NY has more top rated dining options than the 5 second biggest cities in America combined. Are …
More about New York restaurants
New York Hotels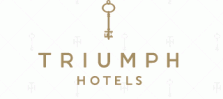 Six family owned hotels in New York city have come together to form a new brand, Triumph Hotels. No, the new hotel chain got nothing to do with Donald Trump and as you can see the spelling is quite different. …
More about New York hotels