Steak 'n Shake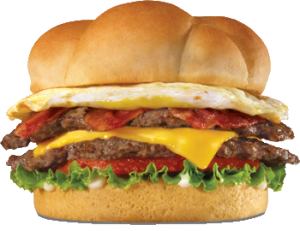 Founded by Gus Belt in 1934 in Normal, Illinois. Gus pioneered the concept of freshly made premium burgers. He followed it with a hearty milkshake. Gus used only the best prime meat, which he took into the kitchen and ground in front of his customers. His slogan was "In Sight It Must Be Right." The firm is still going strong, with lots of outlets across the USA.
Location? Steak 'N Shake Signature, 1695 Broadway, New York City, NY 10019
Phone nr: +1 212 247 6584.
Opening times: 10:00am – Midnight.
Price level (only burger): $3.99 (£2.55)
Price level (burger+chips & drink): $6.99 (£4.50)
Why is it tasty?
They use the freshest prime steak according to the same recipe since 1934. You really have to give it a try to understand the difference betweeen Steak 'n Shake Signature and other burger restaurants.
What to order?
The original double and cheese steak burger followed by a shake is the classic at Steak 'n Shake Signature.
How long do you have to wait to be seated and to get food?
It depends on the time of day. During weekends and evenings it's more busy.
Novelties
Oreo Ice Cream sandwiches are kind of different – and totally amazing.
Do they offer delivery?
No, but they have drive-thru facilities.
Alternative cheap restaurants in New York city?
Whitmans burgers are priced about the same and are also worth a visit. If you want to experience a classic buger place, try Shake Shack burgers or Burger Garage. Into pizza? Give Lombardis pizza a go!
New York Shopping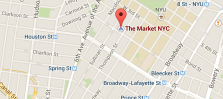 If you have tried all the major designer shops, outlets and department stores we have another recommendation from a young fashion designer. Next time you visit NYC, go to trendy Greenwich Village at 159 Bleecker Street. Here you find one …
More about New York shopping
New York Restaurants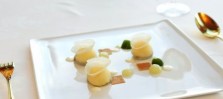 Photo credit: Lisa Davis Foddie website The Daily Meal has released their annual list of U.S best rated restaurants. Perhaps to little surprise, NY has more top rated dining options than the 5 second biggest cities in America combined. Are …
More about New York restaurants
New York Hotels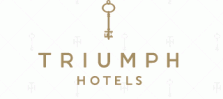 Six family owned hotels in New York city have come together to form a new brand, Triumph Hotels. No, the new hotel chain got nothing to do with Donald Trump and as you can see the spelling is quite different. …
More about New York hotels