Lion King Musical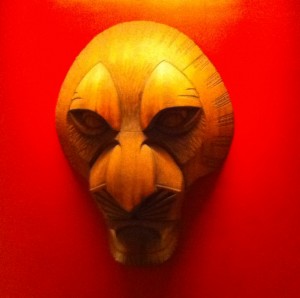 Rating:





5 out of 5 stars (Read why below)
Check availabilty and buy tickets online

Broadway brings one of Disney's most famous stories to life in a mesmerising theatrical production which delivers magical fun for all the family. Buy your Lion King Tickets today, before it's sold out.
Synopsis
Lion King the musical, directed by Julie Taymor, sticks closely to the plot of the 1994 hit film, focusing on Simba and his exile from Pride Rock following his father's murder at the hands of his uncle, Scar; it then follows the young lion cub as he fends for himself in the harsh jungles of Africa, until he comes across the warthog/meerkat duo of Timon and Pumbaa. After spending years trying to forget his past, he soon comes to realise that he will never be able to wash away who he truly is and after a chance encounter with an old friend, and some life lessons by the wise baboon, Rafiki, he returns to Pride Rock to fight for his kingdom.
Lion King the movie vs musical
The film itself gets reasonably dark in places so the musical is designed to be a lighter affair, and is therefore also suitable for younger children. The music is performed with gusto and soul and all the crowd favourites such as 'Circle Of Life' and 'Hakuna Matata' are there, including some newer tunes such as the instant hit 'He Lives In You'. Promising to bring a tear to your eye, the show is sure to tug at the heartstrings of its entire audience with rousing musical numbers, a story full to the brim with charm, and a majestically beautiful production piece.
When was Lion King launched at Broadway?
The musical began its run in The Orpheum Theatre, Minnesota, July 1997; after a successful first few months, it was adapted as a Broadway show, and from there it has risen in meteoric fashion, spanning adaptations all over the globe, bagging numerous awards and has become the highest grossing Broadway show of all time.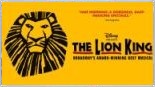 Review of Lion King the musical
Assigning a specific rating to the family musical, it would have to be a top-of-the-class 5/5; a stunning arrangement of set pieces really help to give the production a special tone which is sure to get the heart's pumping and the adrenaline flowing. The costumes are top of the range designs, and the creative way in which puppets are used is intriguing to watch and only adds to the dense authentic feeling that the musical manages to evoke.
Where to see the Lion King?
The Broadway show currently enjoys its run in the Minskoff Theatre, New York; elsewhere, the show can be found at the Lyceum Theatre in the West End, London. The original New York cast included voice-actor Samuel E. Wright in the role of Mufasa, and Grammy Award-winning singer Heather Headley as Nala, Simba's friend. Most theatre critics suggest seeing the musical on Broadway, having a more spectacular theatre and artists. The London West End production debuted with Harry Potter-actor Luke Youngblood in the main role of Simba.
Revisit your childhood with this exquisite showcase of vibrant, colourful fun; there is very little experience like it within Broadway and it is one not to be missed. The Lion King is truly brought to life in this award-winning production which hits every note perfectly, and does it with extreme heart; a show fit for a king.
Cheap Tickets to Lion King in New York
The Lion King tickets are naturally very much in demand and it is likely that any booking done will have to be completed in advance by a few months. It's important to note that if you are completing an order online, the only ticket vendors that are legitimately selling the in-demand tickets are the box-office site from the Minskoff Theatre, where the show is currently running or buy online if you want to do it quick and easy. Purchasing tickets online also guarantee that you actually get the tickets you want, since popular shows like The Lion King often sell out several weeks in advance.
Other theatre shows worth visiting in New York
There are plenty of other spectacular shows to see on Broadway. Read our reviews of Memphis, Jersey Boys, Wicked, Mary Poppins and Ghost to name a few.
New York Shopping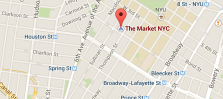 If you have tried all the major designer shops, outlets and department stores we have another recommendation from a young fashion designer. Next time you visit NYC, go to trendy Greenwich Village at 159 Bleecker Street. Here you find one …
More about New York shopping
New York Restaurants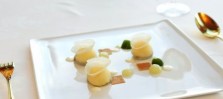 Photo credit: Lisa Davis Foddie website The Daily Meal has released their annual list of U.S best rated restaurants. Perhaps to little surprise, NY has more top rated dining options than the 5 second biggest cities in America combined. Are …
More about New York restaurants
New York Hotels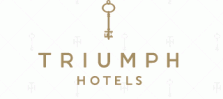 Six family owned hotels in New York city have come together to form a new brand, Triumph Hotels. No, the new hotel chain got nothing to do with Donald Trump and as you can see the spelling is quite different. …
More about New York hotels