10 Great Hilton Hotels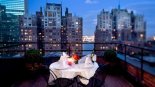 Do you want to enjoy Hilton standard in central New York? In total, Hilton got over 30 hotels in New York. Our hotel specialists have located the top 10 Hilton hotels worth visiting in various neighbourhoods.
Hilton New York City for under £100 per night
Millenium Hilton
– Great value! One of few 4-star hotels in New York for around £100 per night.
DoubleTree by Hilton Metropolitan NYC
– Enjoy DoubleTree standard for around 90 per night!
Hilton Garden Tribeca
–
Experience Tribeca
from this excellent hotel where you often can stay for £100 per night.
Hilton Meadowlands
– A 3 star + hotel west of New York City with indoor pool and sauna. Prices from £95 per night.
Hilton Garden Inn at JFK Airport
– Excellent location near John F Kennedy airport and Resorts World Casino. Free wifi included. Rates from £96 per night.
5 Hilton hotels for £101-250 per night
Hilton Garden Inn New York/West 35th Street
– A family friendly hotel with free wifi. Provide a 24 hour gym service. Prices from £175 per night.
New York Hilton Midtown
– If Midtown is your cup of tea, this Hilton property offers great location. Feel free to use the health club and try the two great restaurants. Prices from around £200 per night.
Hilton New York Fashion District
– Located near Madison Square Garden with prices from around £180.
DoubleTree by Hilton Hotel New York – Times Square South
– £150
DoubleTree Suites by Hilton NYC at Times Square
– Top location in Times Square. Rates at this superb hotel start from £250.
Alternatives to Hilton include slightly more affordable
Sheraton hotels
and a tiny bit more upscale
Hyatt hotels
.
Member Comments

Be the first to comment!

Leave a Reply

Your email address will not be published. Required fields are marked *
New York Shopping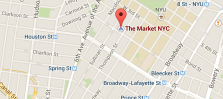 If you have tried all the major designer shops, outlets and department stores we have another recommendation from a young fashion designer. Next time you visit NYC, go to trendy Greenwich Village at 159 Bleecker Street. Here you find one …
More about New York shopping
New York Restaurants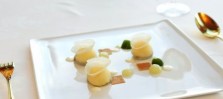 Photo credit: Lisa Davis Foddie website The Daily Meal has released their annual list of U.S best rated restaurants. Perhaps to little surprise, NY has more top rated dining options than the 5 second biggest cities in America combined. Are …
More about New York restaurants
New York Hotels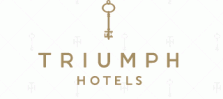 Six family owned hotels in New York city have come together to form a new brand, Triumph Hotels. No, the new hotel chain got nothing to do with Donald Trump and as you can see the spelling is quite different. …
More about New York hotels