Cheapest flights from UK to New York
There are quite a few things you can do to get the cheapest possible flights from UK to New York. Some price related factors might be rather obvious while other reasons are harder to perceive. Here is a list of the 10 most important factors determining the price for New York flights.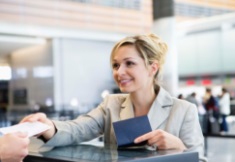 1. Affordable airlines to New York
Which airlines do you consider to New York? Direct flights from London are often cheapest with Virgin Atlantic, British Airways, Delta, KLM or Air France while non-stop flights usually can be found at a discounted price if you stop-over in either Dublin when flying with Aer Lingus or Montreal with Air Canada. Want to see a complete list of all other carriers from Great Britain to New York? See a list of all airlines here.
2. Low fares to New York due to seasonality
Seasonality plays an important factor for the flight ticket prices between British airports and New York. The most obvious peak season to New York start around mid-December until the beginning of January. Expect to pay 10-25 % higher fares during the peak season which also include March and the summer holiday months (end of July and August). The cheapest seasons to travel to New York include April (no joke), October and November. In fact, even the beginning of December is usually a good month to book flights to New York.
3. Time of day affects prices
Peak return from New York to UK are around 7-10 am and 3-7 pm while peak outgoing flights from UK are between 7-10 am and 3-7 pm. Avoid those time slots and you can expect lower prices on your tickets to New York. Keep in mind that it tends to be cheaper travelling to New York from UK during weekdays compared to Saturdays and Sundays. Tuesdays and Thursdays were the cheapest options when we compared flight ticket prices for 2012.
4. Are direct flights or stop-over flights cheaper?
Direct flights from UK to New York are actually often the cheapest in contradiction to what many may believe. However it totally depends on your schedule and how flexible you are. Some days it's cheaper with non-stop flights while stop-over flights can be cheaper other days. Did you for instance know that Dublin have more daily flights to New York than London? This affects the prices and you can often get great deals with Aer Lingus with 1.5 hour stop-over in Dublin. But most of the time if would obviously be more sensible to select a direct flight, saving you time, decrease stress and headache.
5. Book your NY flights in advance
If you book your flights to NY at least two or three months in advance the prices will usually be a bit lower compared to the last month before you plan to travel. If possible, try to reserve flights to New York even earlier since the best deals often sell out early.
6. Supply and demand also affects flight prices to New York
During recession, economic slowdowns or simply slightly weaker economic periods we often see lower airfares to NYC. Airlines have to adjust their prices to keep full seat occupancy.
7. Airline routing and empty seats
Airlines operating from their hub airports allow cheaper flight tickets to New York. For example, British Airways can offer lower prices on flights from London to New York since Heathrow is their worldwide hub airport. One of United Airlines hubs is Newark (EWR) leading to cheap fares from New York to London. American Airlines have allocated John F. Kennedy (JFK) as their airport hub in North Eastern U.S. To get the best fares from other airlines you often have to fly from their main airport hub, such as Dublin for Aer Lingus, Amsterdam for KLM and Paris for Air France.
8. Current flight deals
All airlines have periods when they offers cheaper airline tickets to New York and other American destinations. Visit our page with flight deals to New York.
9. Online or offline?
Flight tickets to New York bought online are in average about 5% cheaper compared to if you visit your local travel agency. Where do you buy your flight tickets? Have a look at our flight search tool.
10. Fuel cost
One of the biggest factors affecting how cheap flights you get is current and expected fuel cost. When fuel prices go down we can expect cheaper flight tickets to NY and when it goes up the tickets become more expensive.


››Read more about flights to New York
New York Shopping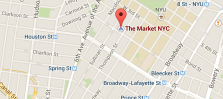 If you have tried all the major designer shops, outlets and department stores we have another recommendation from a young fashion designer. Next time you visit NYC, go to trendy Greenwich Village at 159 Bleecker Street. Here you find one …
More about New York shopping
New York Restaurants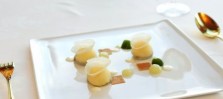 Photo credit: Lisa Davis Foddie website The Daily Meal has released their annual list of U.S best rated restaurants. Perhaps to little surprise, NY has more top rated dining options than the 5 second biggest cities in America combined. Are …
More about New York restaurants
New York Hotels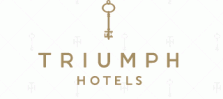 Six family owned hotels in New York city have come together to form a new brand, Triumph Hotels. No, the new hotel chain got nothing to do with Donald Trump and as you can see the spelling is quite different. …
More about New York hotels