Shake Shack at Madison Square Park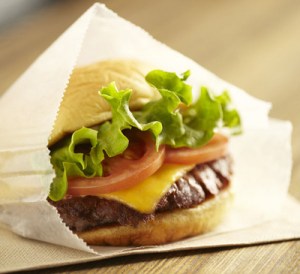 This is where it all started for Shake Shack. It went from a humble hot dog cart to a multi-million food chain in just a few years. It was created by the Union Square Hospitality Group in 2001 in support of the Madison Square Park Conservancy. It was a great success right from the outset, as people used to queue for their hot dogs. This led to it becoming a permanent food kiosk in the park in 2004 with full permission from the authorities. The business grew from there. The actual building was designed to be harmonious to its park surroundings.
Location? Southeast corner of Madison Square Park near Madison Ave. and E.23rd St.
Subway:R & W.
Phone nr: Tel: 212.889.6600
Opening times: Open daily, from 11 AM – 11 PM
Price level (only burger): A Shack burger (cheeseburger) with lettuce, tomato and Shacksauce is $4.55 (£2.90) and $7.10 (£4.55) for a double.
Price level (burger+chips & drink): Standard burger + chips and soft drink cost $9.00 (£5.85).
Why is it tasty?
Their burgers are all made from freshly ground 100% Angus beef with no hormones and antibiotics. Flat topped hot dogs, fries and shakes.
What to order?
Double Stack (Same, but with a cheeseburger added). For vegetarians: a 'Shroom Burger (crisp-fried Portobello mushroom with Muenster and cheddar cheese, lettuce, tomatoes and Shack sauce).
How long do you have to wait to be seated and to get food?
That depends on the time of year and the queues, but usually within 1 hour. Unless you go during the most busy time, weekend afternoons.
Any novelties
Daily menu of frozen custard. You got a dog? Well, Shake Shack also have a line of Shack burgers aka. dog biscuits for sale.
Do they offer delivery?
No, Shake Shack don't offer delivery. They don't need too.
Alternative cheap restaurants?
If Shake Shack is too busy or you simply want to try another cheap restaurant in NY, try Whitmans burgers or Grimaldi if you're into pizza.
New York Shopping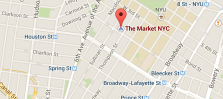 If you have tried all the major designer shops, outlets and department stores we have another recommendation from a young fashion designer. Next time you visit NYC, go to trendy Greenwich Village at 159 Bleecker Street. Here you find one …
More about New York shopping
New York Restaurants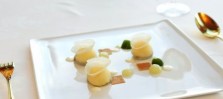 Photo credit: Lisa Davis Foddie website The Daily Meal has released their annual list of U.S best rated restaurants. Perhaps to little surprise, NY has more top rated dining options than the 5 second biggest cities in America combined. Are …
More about New York restaurants
New York Hotels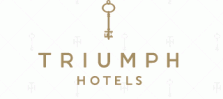 Six family owned hotels in New York city have come together to form a new brand, Triumph Hotels. No, the new hotel chain got nothing to do with Donald Trump and as you can see the spelling is quite different. …
More about New York hotels