Per Se NYC

Attention to detail is central to the Per Se philosophy, and they consider themselves to be "the urban interpretation of the French laundry", with rustic touches. With private dining rooms that offer presents, and gift certificates, Per Se in central New York can certainly claim to take care of the small stuff.
Type of cuisine: Classic French restaurant.
Location: Time Warner Centre, Ten Columbus Circle (at 60th Street), 4th Floor, Manhattan, New York.
Phone number: +1 212 823 9335
Website: www.perseny.com
Opening times for lunch: Friday – Sunday 11.30 to 1.30pm.
Opening times for dinner: Monday – Sunday 5.30 to 10pm.
Pricing:
5 course lunch menu, Friday – Sunday £119 ($US 185).
9 course tasting menu £189 ($US 295).
Why is it so tasty?
A philosophy of hearty, slightly rustic food, appealing to heart as well as stomach.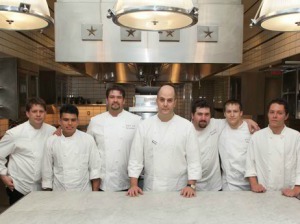 What to order?
Greenmarket Bean Cassoulet, Bacon-wrapped Four Story Hill Farm's Rabbit, Apricot Rice Pudding.
How long do you have to wait to be seated & get food?
Reservations are encouraged up to a calendar month in advance. A philosophy of inviting diners into their home is prevalent, and there's a real air of "concept" dining.
New York Shopping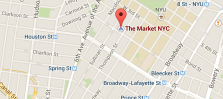 If you have tried all the major designer shops, outlets and department stores we have another recommendation from a young fashion designer. Next time you visit NYC, go to trendy Greenwich Village at 159 Bleecker Street. Here you find one …
More about New York shopping
New York Restaurants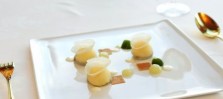 Photo credit: Lisa Davis Foddie website The Daily Meal has released their annual list of U.S best rated restaurants. Perhaps to little surprise, NY has more top rated dining options than the 5 second biggest cities in America combined. Are …
More about New York restaurants
New York Hotels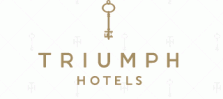 Six family owned hotels in New York city have come together to form a new brand, Triumph Hotels. No, the new hotel chain got nothing to do with Donald Trump and as you can see the spelling is quite different. …
More about New York hotels