Lombardi's Pizza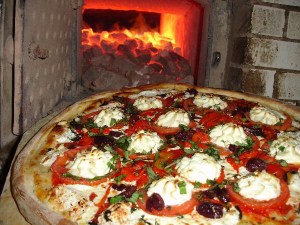 Lombardi's Pizza is a pizza parlor in Manhattan, New York. It is known for its range of coal-fired, thin crust pizzas with fresh toppings and quick service. The restaurant has been in existence for the past 107 years, when an Italian immigrant reinvented his staple food, the pizza, to make it the most popular and highly enjoyed food. It is a celebrity hangout, and has already been featured in "The History Channel" and "The Food Network." Diners love to eat out in the backyard garden of what is generally claimed to be one of the finest restaurants of the five boroughs of New York. Here's where one can enjoy local favourites and Italian pizzas and pasta, though people often flock here to eat its clam pizza and clam pie.
Location: 32 Spring Street, New York, NY 10012.
Phone number: (212) 941-7994.
Opening times: 11:30 a.m. –11 p.m. (Sunday-Thursday) and 11:30 a.m.-midnight (Friday-Saturday).
Price level (only one course): £12.7-£21.3/$20-30 for pizza.
Price level (2 courses & drink): £24/$37.45.
Website: www.firstpizza.com
Why is it tasty?
It is uniquely tasty because of its thin crust pizza with fresh toppings. Lombardi's is home for thin brick-oven pizzas in NYC.
What to order?
Any of their thin pizzas and clam pie.
How long do you have to wait to be seated?
15-40 minutes.
How long do you have to wait get your food?
15-20 minutes.
Do they offer delivery?
Yes.
Alternatives
A few alternative cheap restaurants will be listed within short.
New York Shopping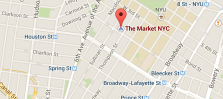 If you have tried all the major designer shops, outlets and department stores we have another recommendation from a young fashion designer. Next time you visit NYC, go to trendy Greenwich Village at 159 Bleecker Street. Here you find one …
More about New York shopping
New York Restaurants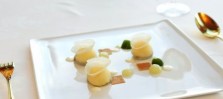 Photo credit: Lisa Davis Foddie website The Daily Meal has released their annual list of U.S best rated restaurants. Perhaps to little surprise, NY has more top rated dining options than the 5 second biggest cities in America combined. Are …
More about New York restaurants
New York Hotels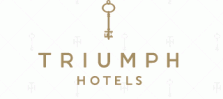 Six family owned hotels in New York city have come together to form a new brand, Triumph Hotels. No, the new hotel chain got nothing to do with Donald Trump and as you can see the spelling is quite different. …
More about New York hotels