One World Trade Center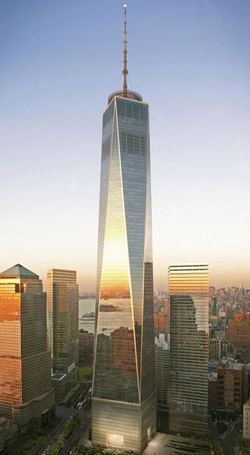 One World Trade Center is one of the most interesting buidlings in New York, and the tallest of all of them.
Address: Vesey Street, New York, NY.
Architect: David Childs of Skidmore, Owings and Merrill.
Awards: None, yet.
Best views of: Overlooks the Manhattan skyline, the Hudson, and Battery Park City
Built: 2006 – Beginning of 2014 (the completion date was originally estimated for August 2012).
Dining options: None have been announced, but dining options are expected to be available.
Elevators: 70 elevators.
Floors: 104.
Height: 541m/1,776 ft.
Opening times: The building is due to open in August 2012.
Price: Visitor prices have not been announced yet.
Tours: Walking tours of WTC are available from the 9/11 Tribute Center. The tours cost $10/£6.50 for adults and $5/£3 for children.
Visitors per year: The building is designed to cope with up to 250,000 visitors each day.
What is the purpose of One WTC?
Standing where the original 6 World Trade Center stood, One World Trade (or 1 WTC) Center will stand as a monument to the terrorist attacks of 9/11. Like the original buildings it is dedicated to, 1 WTC will mostly be used for office and commercial purposes, although an observation deck is planned, and the building will be located near the National September 11 Memorial & Museum.
Interesting facts about 1 World Trade Center
The building is now the tallest one in New York City, over-taking the Empire State Building in April 2012. The height of 1,776 feet is a deliberate symbolic reference to the United States Declaration of Independence, which was signed in 1776.
Current and previous owners
The building is primarily owned by the Port Authority of New York and New Jersey, although around 5% of the building was sold to a private real estate company, Durst Organisation, for an investment from them of $100 million.
One WTC dress code and what to bring
It has been announced that the building will be open for tourists and, although it is mostly used for offices, there is not likely to be a dress code in place.
Longest Queues, when?
It is anticipated that 1 WTC will be very busy when it is first open to the public, especially as it is opening in time to commemorate the 10 year anniversary of 9/11. Like many other tourist locations in New York City, peak holiday times and weekends will be when the building is the busiest.
New York Shopping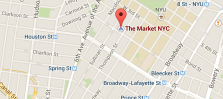 If you have tried all the major designer shops, outlets and department stores we have another recommendation from a young fashion designer. Next time you visit NYC, go to trendy Greenwich Village at 159 Bleecker Street. Here you find one …
More about New York shopping
New York Restaurants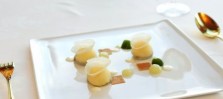 Photo credit: Lisa Davis Foddie website The Daily Meal has released their annual list of U.S best rated restaurants. Perhaps to little surprise, NY has more top rated dining options than the 5 second biggest cities in America combined. Are …
More about New York restaurants
New York Hotels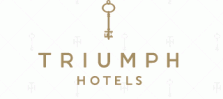 Six family owned hotels in New York city have come together to form a new brand, Triumph Hotels. No, the new hotel chain got nothing to do with Donald Trump and as you can see the spelling is quite different. …
More about New York hotels