Sex and the City Tour in New York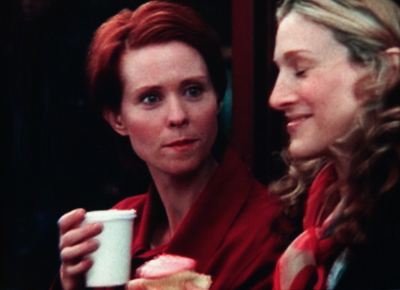 Enjoy an afternoon in the prime parts of Manhattans most desirable locations, where Carrie, Charlotte, Miranda and Samantha live and enjoy their lives.
Check availabilty and buy tickets online

Sex & The City Location Photos
Do you want to know where the girls dine, do their shopping, drink cocktails and whereabout they live? In our recommended Sex & The City Tours, you'll see all that and be able to take pictures in your favorite spots.
Beginning with Magnolia Bakery where all those mouth watering cupcakes are made to Scout, the bar where the girls often hang out. Take your photo outside the art gallery where Charlotte used to work or their local church. The Sex and the city bus even stop by Mirandas gym and Carrie's old apartment. All the major hotspots from the TV-series are covered and 9 our of 10 girls rate this tour the 2nd best thing to do while in New York, after helicopter tours around Manhattan.
How do I get tickets?
Tour tickets for Sex and the City can be bought online for your own convenience, both quick and simple. The event last for about 3.5 hours. If you'd like to have the tour in another language, Spanish and French are also available. Go here to book.
Review
Our reviewer who has been to this tour, recommends all big and casual SATC fans to take this tour. Read the Sex And The City review here.
›› Reserve your space on the Sex and the City hotspots tour you too
New York Shopping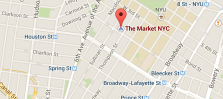 If you have tried all the major designer shops, outlets and department stores we have another recommendation from a young fashion designer. Next time you visit NYC, go to trendy Greenwich Village at 159 Bleecker Street. Here you find one …
More about New York shopping
New York Restaurants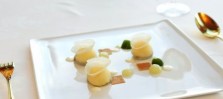 Photo credit: Lisa Davis Foddie website The Daily Meal has released their annual list of U.S best rated restaurants. Perhaps to little surprise, NY has more top rated dining options than the 5 second biggest cities in America combined. Are …
More about New York restaurants
New York Hotels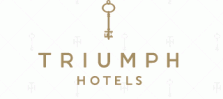 Six family owned hotels in New York city have come together to form a new brand, Triumph Hotels. No, the new hotel chain got nothing to do with Donald Trump and as you can see the spelling is quite different. …
More about New York hotels