Triumph Hotels, Six Hotels Under one Brand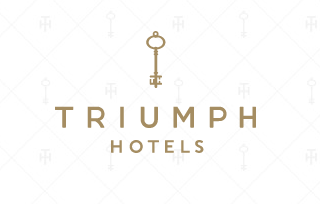 Six family owned hotels in New York city have come together to form a new brand, Triumph Hotels. No, the new hotel chain got nothing to do with Donald Trump and as you can see the spelling is quite different.
Which properties are included in Triumph Hotels?
A number of prestigious hotels in central New York are included, namely The Cosmopolitan, The Iroquois New York, Triumph Hotels, Hotel Chandler, Hotel Belleclaire, The Cosmopolitan, The Gershwin and The Washington Jefferson. In total, the hotel group can offer almost 1000 rooms laid out over 460,000 square feet.
New hotels are planned to be added to the brand that are distinctly New York. "As a native New Yorker who grew up in the hospitality business, we worked hard to create hotels, and now a brand, that is rich in architecture, history, design, and well-positioned to provide neighborhood-centric experiences," says co-owner Gerald Barad. Some of Triumphs most popular NY hotels are located in Upper East, Midtown and TriBeCa.
There are a number of incentives to stay at the new Triumph Hotels such as a brand loyalty program and increased focus on the food with Michelin-starred chef Shaun Hergatt. Triumph will also offer "Key To New York City" hotel package allowing guests to discover the best of a distinctly New York experience in one of three Manhattan neighbourhoods when they book at least three nights stay.
Member Comments

Be the first to comment!

Leave a Reply

Your email address will not be published. Required fields are marked *
New York Shopping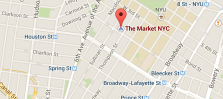 If you have tried all the major designer shops, outlets and department stores we have another recommendation from a young fashion designer. Next time you visit NYC, go to trendy Greenwich Village at 159 Bleecker Street. Here you find one …
More about New York shopping
New York Restaurants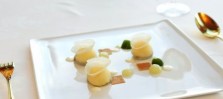 Photo credit: Lisa Davis Foddie website The Daily Meal has released their annual list of U.S best rated restaurants. Perhaps to little surprise, NY has more top rated dining options than the 5 second biggest cities in America combined. Are …
More about New York restaurants
New York Hotels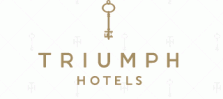 Six family owned hotels in New York city have come together to form a new brand, Triumph Hotels. No, the new hotel chain got nothing to do with Donald Trump and as you can see the spelling is quite different. …
More about New York hotels