TriBeCa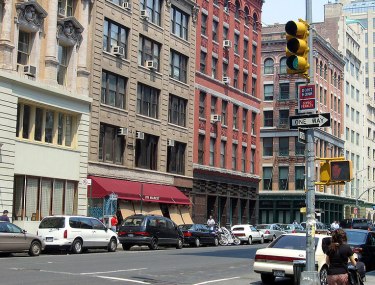 • Borders: Houston Street, the Manhattan Bridge, the Bowery and the East River (east)
• Inhabitants: Around 86,000.
• Price level: High
• Top Attraction: ?
• Shopping tips: Italian shoes, bags and belts.
• Famous for: Trendy shops & amazing French cafes.
• Local subways: One of the J, M, or Z subway lines to get to Essex Street or B or D subways lines can be used to get to Grand Street.
Tribeca is the short form of "TRiangle BElow CAnal". It has Canal on the North, whereas on the eastern side, you will find Broadway. The first thing you will notice soon after your arrival in Tribeca is that this is a quaint little area loaded with world-famous restaurants, cobblestone streets and trendy nightspots. Though the area is very fashion oriented and a perfect place for the wealthy individuals, you will really admire the fact that people are friendly and well rounded.
This neighbourhood is a great place to visit for tourists with an easy access to French cafes, trendy boutiques and velvet-roped nightspots. Be ready to spend a lot of money, as this is quite expensive, especially compared to the outer NY boroughs.
Things to do in Tribeca
When in Tibeca and on the Lower East Side, don't forget to see the Lower East Side Tenement Museum. It is located in a former tenement building and allows you to have a glimpse of life during the late 19th and early 20th centuries. Those with an interest in architecture will love everything here. You will find structures using the Italian architectural styles with cast iron and limestone facades, as well as classical line and marble. Similarly, you will find several warehouses and factories originally built in the 1880s, with an emphasis on Romanesque Revival style.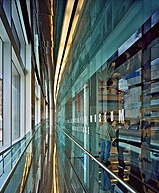 A visit to the Skyscraper Museum will certainly be a memorable experience. Known as the world's very first vertical metropolis, the museum is all about getting up close and personal with the city's fascinating architectural heritage. So, don't miss a chance to be a part of one of their exhibitions and programs.
Once you done with all this, how about having a Lower East Side tour with a New York City native as your guide? This won't cost you anything because it will be a cell phone tour. All you have to do is go online and download a map of the tour. Print it and use it to check all the numbered sites. Dial a phone number at different points and get information about what you're seeing.
If you are an art lover, you can do two things – you may want to pay a visit to one of numerous contemporary art galleries, or you can watch a film in a cinema near you. For Tribeca art galleries, visit ABC No Rio for a memorable experience, whilst movie lovers can visit Sunshine Cinema, where they can always find a unique selection of documentaries and films showing. The availability of tasty food is another added benefit.
Travelling with children?
If you are travelling with kids, make sure to visit the Washington Market Park where there is a nice playground especially designed for youngsters. Tennis and basketball courts are also available for the grownups.
If you have some time left in the day, you may want to hit some of the most popular landmarks, including the African Burial Ground, Woolworth Building, City Hall, and Tweed Courthouse.
Where to go to find exceptional food in Tribeca?
Whether you talk about the gorgeous decor or delectable dishes, restaurants in Tribeca will offer all. The prices may cause a little heartburn but the food will never. From bialys and corned beef sandwiches to pickles and knishes, you will find many restaurants and stores featuring a diverse range of foods reflecting the Jewish heritage. Once there, don't forget to taste the famous pastrami sandwich, which is probably the finest in the world along with having a taste of new-style "molecular gastronomy".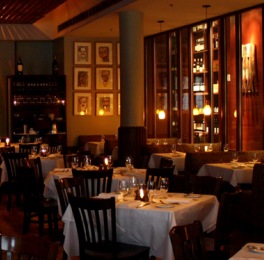 Those interested in finding delectable Chinese dishes should visit Mission Chinese, a newly started restaurant. The combination of fiery-tingly menu and a cool hidden atmosphere is sure to impress all visitors. Their specialty is the Chonqing chicken that they serve with fried tripe nuggets. Springs peas are fried and used with chilli, and the use of pickled ramps (a kid of wild leek), will also be a pleasant surprise. You may also want to hit Tribeca Grill to order some good Mediterranean food; if you're lucky you might also bump into a celebrity in this ultra-famous restaurant.
A visit to another newly opened eatery, Blue Ribbon Sushi Izakaya is also recommended. Located at the Thompson LES hotel, it offers some interesting dishes; chicken-liver mousse with negi, miso and challah toast is their specialty. Other than this, you can also order shellfish and whole fish, like lobster and aji and they are served sashimi-style. Similarly, you can opt for Nobu if you are looking for the best sushi point in Manhattan; the cod in miso sauce is surely going to make you order some more. What's more, you can book a table at Dylan Prime to taste the best steak in town.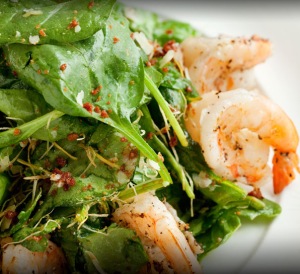 Here, it is crucial to mention that if you like fried chicken, you will find several places in Tribeca, from luxury restaurants to kid-friendly casual eateries. However, all die-hard fried chicken fans should pay a visit to Tribeca's Cornerstone. Just taste it; you'll be hooked.
How to be a part of the vibrant nightlife in LES
In Tribeca, you will find some of the most spectacular nightspots. Whether you want to spend your night out in a bar or you want to hit a lounge, Tribeca will give you all. Santos Party House is a good option, which you will love for its basic and simple club style. The atmosphere will be outstanding with top spinners of cosmic disco, off-kilter house, and soul taking to the decks.
Similarly, if you want to mingle with the hip young set, you should be visiting 92YTribeca. There, you will find a screening room, performance space, art gallery and café. The availability of world music, indie-rock and mixed media shows, is surely going to give you a chance to enjoy the electrifying atmosphere.
On weekends, consider paying a visit to Max Fish, a quirkily decorated bar with an amazing drink selection, including a good range of whiskeys. Just when you enter the bar, you are greeted with loud crowd and electrifying ambiance. So, pay a visit here, taste your favorite drinks and don't forget to have a game of pool or pinball.
Shopping to your heart's content
Another thing to do on your trip to Tribeca is shopping. As far as the wearable basics and accessories are concerned, you should be paying a visit to A Uno. Here you will find interesting and stylish stuff from European designers. When there, don't forget to pick something from the interesting collection of slim-fitting shells, cardigans and wide-weave ponchos designed by Pierantonio Gaspari.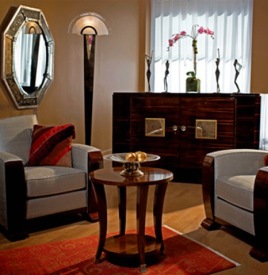 Antiquera Tribeca is a cool option for those interested in arts. It's a gallery of French Art Deco where you can find dining-room suites, desks, chairs and accessories. You may also fancy buying lighting fixtures by Lalique and Murano.
A perfect destination for movie lovers
For movie lovers, the best time to come to Tribeca is during April, as that's when you can enjoy the Tribeca Film Festival. This particular film festival is now the largest in Manhattan, and is where you can find the hottest new films being screened every year. The festival includes concerts, film screenings, panel discussions, special events, an interesting family street fair, and a number of celebrity-studded parties.
In addition to this, Manhattan's Children Theater and the Flea Theater are two other interesting places for movie lovers to visit.
Summary
Overall, the visit to Lower East Side will be a memorable experience, but be prepared to deal with high rates as even a two-bedroom apartment may cost over $2,300 a month. You'll also witness some other prominent warts: it's noisy, it's relatively unsafe in some areas (stay west of Ave D to be safer), and its housing stock is rather limited. Nevertheless, the fact remains that only a few other neighborhoods offer such comprehensive NYC experience. So, pack your bags and arrange a visit today. It's easy to notice that Tribeca is one of the most entertaining neighbourhoods in NYC.
What's nearby? Many parts of Manhattan can be reached in quickly. Why not try Little Italy and Nolita (North of Little Italy) while you're in Tribeca, since it's only walk away.
Member Comments

Be the first to comment!

Leave a Reply

Your email address will not be published. Required fields are marked *
New York Shopping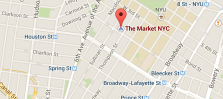 If you have tried all the major designer shops, outlets and department stores we have another recommendation from a young fashion designer. Next time you visit NYC, go to trendy Greenwich Village at 159 Bleecker Street. Here you find one …
More about New York shopping
New York Restaurants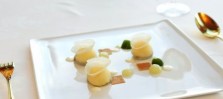 Photo credit: Lisa Davis Foddie website The Daily Meal has released their annual list of U.S best rated restaurants. Perhaps to little surprise, NY has more top rated dining options than the 5 second biggest cities in America combined. Are …
More about New York restaurants
New York Hotels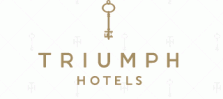 Six family owned hotels in New York city have come together to form a new brand, Triumph Hotels. No, the new hotel chain got nothing to do with Donald Trump and as you can see the spelling is quite different. …
More about New York hotels