Greenwich Village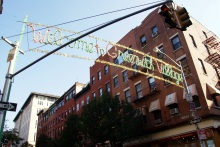 • Borders: Broadway (east), Hudson River (west), Houston Street (south) and 14th Street (north).
• Inhabitants: Around 72,025.
• Price level: High.
• Top Attractions: House of Edgar Allen Poe and Washington Square Park.
• Shopping tips: Specialty bookstores, antique stores and gourmet food restaurants. It also has several boutiques and record stores.
• Popular subway: 24 St Penn Station and West 4 Street stop goes to West Village.
Greenwich Village or West Village as many call it, offers world-class shopping experience to its visitors and the locals, something that would satisfy every fashion-conscious individual. 8th Street is an ideal place for alternative shopping. Street fair boutiques, handmade jewelry, etc. are some of the most popular shopping places and items. Check the local newspapers to stay updated on the latest deals and offerings.
What's West Village like?
Greenwich Village is one of the most-well known residential areas in New York, famous for it's cosy atmosphere, cafe's and restaurants.
What to do here?
West Village is known for its culture, dining and nightlife. The neighbourhood has several fine dining restaurants that offer visitors varied choices in international cuisine. Many tourists enjoy just walking around the Manhattan area, which is like a European town within New York. The area has several shaded tree-lined streets and townhouses that make the streets a delight to explore. The Village also has several museums like the Forbes Magazine Galleries (5th Avenue and 12th St), The Gray Gallery of Art (in the New York University) and the Ukrainian Museum (in the East Village) is also worth a visit.
Characteristics of the Greenwich Village
The Village is characterised by the winding streets and quaint townhouses that resemble the architecture in Europe. More than 50 blocks towards the North and Western sides have been classified as part of a historic district. In the historic district, redevelopment is restricted, and any developers who work there must retain the look of the existing facades. The buildings in the village are mid-rises and townhouses, unlike the high rise complexes found everywhere else in New York. The streets are arranged rather haphazardly and have individual names, as opposed to the numbering of streets followed in the rest of New York.
Who lives here?
The bulk of the population of West Village falls in the 25-45 age group. They are young working professionals, and more than half of them are single. Children and young adults make up just about 12 per cent of the entire population of the area.
Dining and Nightlife in Greenwich Village
The village is known for both its dining options and its nightlife, and offers tourists a wide range of choices in cuisine as well as prices from the street carts to the fine dining restaurants. Some of the popular restaurants in the area are Mamoun's Falafel, which serves up excellent Middle Eastern Cuisine; Arturos, a pizzeria with an old-world feel and live jazz performances; Red Bamboo, which is known for its vegetarian food and organic wine; and Tea and Sympathy, a recreation of England in Greenwich. There are also restaurants like Babbo, whose tables are in such high demand that a visitor will have to reserve a table at least a month in advance!
Thanks to the young cosmopolitan population, West Village also has a buzzing nightlife. Popular bars will soon be listed.
How to Make the Most of Your Stay?
Greenwich is a neighbourhood in New York that is pretty much self-contained; most landmarks are within walking distance of each other. The area is also bicycle-friendly, and this is one of the popular ways of getting around. The neighbourhood is busy, and is relatively free of crime. The village has several entertainments, wining and dining options that will appeal to people with different tastes, and belonging to various age groups.
Popular Culture
The lovely setting of the village has been used in several TV shows and movies: most popular among them is the American sitcom FRIENDS, which featured a group of youngsters who lived there. The Cosby Show also featured a building from this area. Other films and shows to be shot here include Sex in the City, Men in Black II, I am Legend, Enchanted, When Harry Met Sally, and The Godfather.
Secrets of the Village
Exploring the Greenwich village will take you to those places no tourist guide will tell you about: the quaint carriage houses hidden from public view and the beautiful garden of the church of St. Luke in the Fields. Speaking to the locals will also help you discover the most happening restaurants. The village is relatively crime-free, but it is advisable for tourists to go out in groups after dark to avoid being mugged, and of course, to avoid getting lost!
Avoid
Avoid going to the restaurants during dinner hours as invariably most of them are packed and have no space to spare.
What's nearby? Try Meatpacking district, NoLita neighbourhood, Soho, Tribeca and East Village.
Member Comments

Be the first to comment!

Leave a Reply

Your email address will not be published. Required fields are marked *
New York Shopping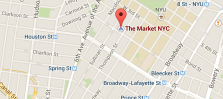 If you have tried all the major designer shops, outlets and department stores we have another recommendation from a young fashion designer. Next time you visit NYC, go to trendy Greenwich Village at 159 Bleecker Street. Here you find one …
More about New York shopping
New York Restaurants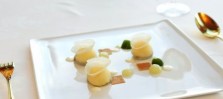 Photo credit: Lisa Davis Foddie website The Daily Meal has released their annual list of U.S best rated restaurants. Perhaps to little surprise, NY has more top rated dining options than the 5 second biggest cities in America combined. Are …
More about New York restaurants
New York Hotels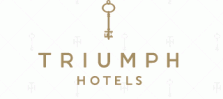 Six family owned hotels in New York city have come together to form a new brand, Triumph Hotels. No, the new hotel chain got nothing to do with Donald Trump and as you can see the spelling is quite different. …
More about New York hotels