NoLIta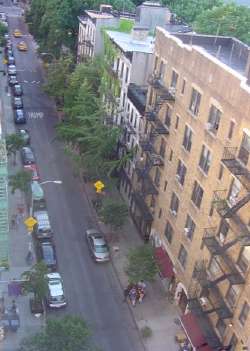 Borders: Houston Street (north); Bowery (east); Broome Street (south); Lafayette Street (west).
Inhabitants: About 8,504 people
Price Level: High
Top Attractions: The Puck Building, Dixon Place, Lower East Side Tenement Museum, The New Museum of Contemporary Art, The Pickle Guys and Jen Bekman Gallery
Shopping Tips: Best Boutique shopping in NYC
Nearest Subway: B, D, F, V at Broadway/ Lafayette St.; 6 at Bleecker St., Spring St.; J, M, Z at Bowery/ Delancey St.
What's Nolita like?
Derived from the word 'North of Little Italy', Nolita is a small, downtown neighbourhood that was a part of Little Italy until the mid 1990s. A little apart from Soho, which witnesses more influx of tourists, Nolita is known for the one of the best boutique shopping places in the NYC region.
It features small streets and low high-rises, which are not more than 5-6 stories. The atmosphere is still lot like Little Italy and you would come across several older Italian women sitting and talking outside their homes with each other. With lesser tourists and the place being more of a residential area, Nolita's charm lies in the quietness of its streets and a variety of eating places and boutiques that it has to offer. The nabe is unlike other places and is relatively quieter and away from the noise of other areas of the neighbourhood.
What to do?
Nolita is famous for some of the best boutiques in the NYC region; therefore, shopping definitely tops the lists in this quaint little place. Take a walking tour with an experienced guide and walk around this interesting little place. If you are into art and dance, head over to Dixon Place that has two stages where it displays work-in-progress from various artists like dancers, singers, playwrights and other different performers. Then, there are kosher delis and pickle stores that will instantly take you to the charm of the old world. Stop over at The Pickle Guys for some really fresh and completely soured pickles that have that unique element in every piece that it produces.
Museums and Galleries
Jen Bekman Gallery at Nolita is a huge tourist attraction as well as a shopping place for buyers of arts, paintings, photos, etc. The New Museum of Contemporary Art is the first museum that has been constructed from scratch and displays some great modern designs and art pieces.
Places to Eat
After a day of shopping at the wonderful boutiques in Nolita, treat yourself to some of the most amazing cuisines available at the many restaurants in Nolita. A Brazilian café, Barbossa, has some authentic Brazilian and South American cuisines to offer. If you are looking for some traditional American dinner, Delicatessen is just the right place for you. As Nolita still remains inspired by Italian culture, there are a host of restaurants with delicious Italian cuisine, such as Pizza 17 and Lombardi's (one of the oldest and most renowned). Café Gitane is another charming place that has a great location and a very scrumptious menu. Café Falai, too, has a great menu along with their baked goods and signature pastries. For those craving for something sweet, you will find the best cupcakes at Little Cupcake, which are simply amazing and cannot be missed at any cost.
Bars and Nightclubs
1534 is a warm place where you will get the feeling of a colonial ship. They have a menu with dishes from all over the world and the drinks are strong and contemporary. Spring Lounge, another place where you can hang out, is crowded more with tourists than locals. A cocktail bar, The Daily, with a constantly changing menu of cocktail specials, surely charms visitors with its beautiful interiors and intriguing dishes. Epistrophy is for those who are looking for Rome-like romance in Nolita; while Firefly, Gatsby's, Jacques and Katra are few of the other lounges in Nolita.
Be Prepared
You would need a pair of good walking shoes when visiting Nolita. It is a good idea to book a room in the adjacent town of Soho as there are very few options available in Nolita.
Nolitas Hidden Secrets
There are many hidden boutiques and stores in Nolita that are frequented by models, fashion designers and other celebrities.
What to avoid in Nolita?
It is a good idea to visit Nolita on weekdays to avoid the weekend rush and do some shopping and sightseeing with peace.
What's nearby? Try Chinatown while you're in Nolita.
Member Comments

Be the first to comment!

Leave a Reply

Your email address will not be published. Required fields are marked *
New York Shopping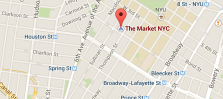 If you have tried all the major designer shops, outlets and department stores we have another recommendation from a young fashion designer. Next time you visit NYC, go to trendy Greenwich Village at 159 Bleecker Street. Here you find one …
More about New York shopping
New York Restaurants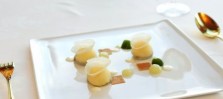 Photo credit: Lisa Davis Foddie website The Daily Meal has released their annual list of U.S best rated restaurants. Perhaps to little surprise, NY has more top rated dining options than the 5 second biggest cities in America combined. Are …
More about New York restaurants
New York Hotels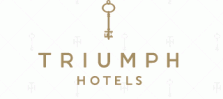 Six family owned hotels in New York city have come together to form a new brand, Triumph Hotels. No, the new hotel chain got nothing to do with Donald Trump and as you can see the spelling is quite different. …
More about New York hotels