Staten Island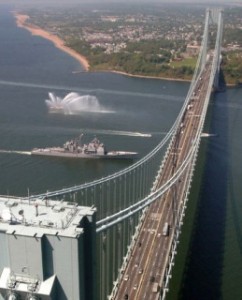 • Borders: New Jersey (west), Manhattan (north) and Queens (east).
• Inhabitants: Around 470 000.
• Price level: Low to Medium.
• Top Attraction: Staten Island Ferry, Staten Island Children's Museum, Historic Richmond Town.
• Shopping tips: Like many American suburbs, Staten Island is not a shoppers paradise. You will find the largest in the city on the island, called Staten Island Mall.
• Nearest subways: None (South Ferry station is close to the Whitehall Terminal in Lower Manhattan).
What's Staten Island Like?
Some of the best views of Manhattan are from Staten Island and the ferry that connects this suburban island with mainland New York City. Locals refer to the island as the "forgotten NY borough", and most visitors tend to come here just to experience the ferry and admire the views. Yet, Staten Island is much more than a vantage point to gaze upon Manhattan. In the midst of sprawling residential neighbourhoods, Staten Island has a wealth of attractions including inviting museums and well-preserved historic sites. The island is predominately residential and less dense than New York City's other boroughs. While the South Shore is mainly filled with suburban residential neighbourhoods, the North Shore is characterised by more apartment buildings and public housing.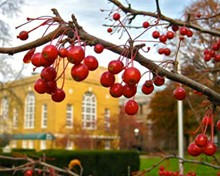 What to do?
A visit to Staten Island begins with one of its top attraction, the iconic ferries (siferries.com) that connect the island with Lower Manhattan. For a step back in time, visit the living history village at Historic Richmond Town. You can live the American experience and explore 28 historic homes, civic buildings, and businesses from the 17th to 20th centuries. The Staten Island Zoo, which opened in 1933 focused entirely on reptiles, has some over 400 animals from over 200 different species. The reptile exhibit alone boasts 120 species of amphibians, lizards, snakes, turtles, and alligators. At Conference House Park, you can explore historic buildings that date back to 1680. In addition to learning about the Revolutionary War, you can venture out to hiking and biking trails, and a long, sandy beach. The Staten Island Botanical Garden includes an orchid collection, a large wetland, and a sensory garden with fragrant, touchable flowers and a waterfall. You also enjoy a day at the beach and walk along the boardwalk at South Beach. The poignant and elegantly-designed Staten Island September 11 Memorial in the northeast of the island honours the 274 residents who were killed during the 2001 terror attacks on the city.
Museums and Galleries
The Staten Island Children's Museum has interactive exhibits and workshops that will thrill, entertain and educate children of all ages. Visitors can enjoy are a game of chess with life-size pieces, explore a rainforest and cave, drive a dogsled in the tundra, or jump on an 1940s fire truck. The Children's Museum is located at the Snug Harbor Cultural Center, an 83-acre site that is also home of the Newhouse Center for Contemporary Art. The Jacques Marchais Museum of Tibetan Art at Lighthouse Hill resembles a rustic Himalayan monastery, complete with terraced gardens and grounds with a fish and lotus pond. The idyllic museum houses collections of Himalayan artefacts. The Staten Island Museum, the last general interest museum in the city, has an extensive collection of natural and human history collections from the region and around the world.
Who lives in Staten Island?
Staten Island is at its heart a suburban enclave of New York City. In many ways, the island is very distinct from the rest of the city. It is the only borough that has a non-Hispanic white majority, and it is often seen as more conservative and less diverse than the rest of the city.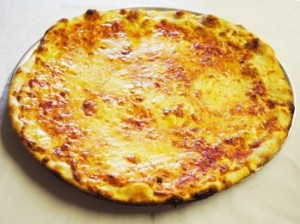 Places to Eat in Staten Island
For the most part, you will encounter vast numbers of Italian eateries. In the St. George and Tompkinsville neighbourhoods there are a number of South Asian restaurants, including the elegant Lakruwana with fine cuisine at affordable prices and its neighbour, the New Asha Restaurant. Close to the ferry terminal, Beso offers live music and savoury Spanish dishes. For some of the island's best pizza, visit Denino's Pizza Tavern before venturing across the street for some excellent Italian-style ice cream at Ralph's Famous Italian Ices (claims to be low in cholesterol and fat to be ice cream, but we strongly doubt that).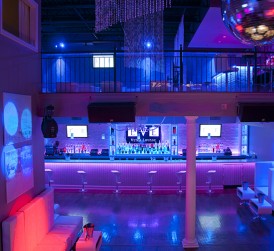 Bars and nightclubs
Not only can you sample a range of German food, you can also enjoy a pint of Franziskaner Hefe at the Killmeyer's Old Bavaria Inn. Located in a historic building that dates back to the early 1700s, the authentic beer hall offers live music at its outdoor beer garden. Although Staten Island is not a hub for nightlife like Manhattan, the upscale Eve Ultra Lounge comes close. The trendy night club features a state-of-the-art sound and lighting system, and a spacious VIP area. For a laidback atmosphere and live music, the Full Cup on Van Duzer Street hosts live comedy and music acts, as well as karaoke nights.
Staten Island in Films
Since the early days of Hollywood, dozens of films have shot in Staten Island, including The Godfather, GoodFellas, Analyze This, Donnie Brasco, Scent of a Woman, and War of the Worlds. Angelina Jolie filmed scenes for Salt near the Old Bermuda Inn in Rossville, while the Snug Harbor Cultural Center was the setting for scenes in Mighty Joe Young. John Travolta's Saturday Night Fever filmed on the Verazzano Bridge, and Working Girl proudly showcased Staten Island, including scenes shot in New Brighton and on the Staten Island Ferry.
Avoid
While Staten Island is relatively safe, some neighbourhoods on the North Shore should be avoided at night if you are travelling alone.
What's nearby? Take the ferry to Manhattan while you're in Staten Island, since it's only a ferry ride away. From the ferry port, it's near to both Chinatown and Little Italy. If you want to try another NY neighbourhood, Long Island is also nearby.
New York Shopping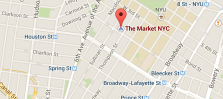 If you have tried all the major designer shops, outlets and department stores we have another recommendation from a young fashion designer. Next time you visit NYC, go to trendy Greenwich Village at 159 Bleecker Street. Here you find one …
More about New York shopping
New York Restaurants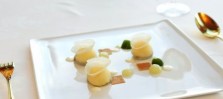 Photo credit: Lisa Davis Foddie website The Daily Meal has released their annual list of U.S best rated restaurants. Perhaps to little surprise, NY has more top rated dining options than the 5 second biggest cities in America combined. Are …
More about New York restaurants
New York Hotels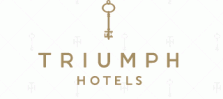 Six family owned hotels in New York city have come together to form a new brand, Triumph Hotels. No, the new hotel chain got nothing to do with Donald Trump and as you can see the spelling is quite different. …
More about New York hotels