Long Island
• Borders: Queens (west), Brooklyn (north), Suffolk (east) and Nassau (south).
• Airports: LaGuardia Airport & JFK Int.
• Inhabitants: 7.5 million people.
• Price level: Medium-High.
• Top Attraction: Its stunning natural beauty.
• Shopping tips: Chocolates and wine.
• Famous for: The Hamptons.
• Nearest subways: Jamaica (LIRR station) is the busiest, major hub.
Long Island is the largest and the longest island contiguous to US territory. On the western side there is New York's harbour, while the easternmost point is Montauk bay. The island is split into four counties, two of which are in fact New York city boroughs (Queens and Brooklyn), which are connected to the island by a complex and busy network consisting of 13 tunnels and 9 bridges. Long Island's main attractions are its stunning natural beauty, its 118 miles of coastline, and The Hamptons, the affluent area that occupies the eastern part of the island. During the summer, the local population numbers increase, since the island is a popular holiday destination for many New Yorkers who have a second home there.
Shopping in Long Island
There are several shopping centres in the island, the most renowned being Americana Shopping Mall, which showcases the most exclusive luxury goods. Chocolates and wine are a traditional buy in Long Island, as the area is home to top class vineyards to lavish confectionery shops. Learn more about the wineries at Long Island Wine Council and ) and Martha Clara Vineyards, which offers various kind of tours, wine tasting and events.
Getting there
Although technically a part of New York state, Long Island cannot be reached by subway from New York City. Visitors can reach the island by frequent commuter trains from Manhattan's Penn station. Strong island, as the islanders call it, can also be easily accessed from Queens and Brooklyn via the Jamaica station, which is also convenient if you arrive or depart from JFK airport.
What to do in the summer at Long Island?
The island is mainly a summer destination. Typical things to do include sunbathing at its numerous beaches, strolling through the charming towns of Huntington, Roslyn, or Stony Brook, visiting what was President Roosevelt's summer home, or visiting the Sands Point Nature Preserve.
Any recent film casts in this area?
Due to its dramatic coastal scenery and the profusion of luxurious mansions, Long Island has appeared in many famous movies, including Eternal Sunshine of the Spotless Mind, Citizen Kane, The Godfather, and North by Northwest.
The vast majority of Long Island residents are businesspeople, academics, and artists. Celebrities like Alec Baldwin, Kathleen Turner, Steven Spielberg, and Billy Joel have all bought properties in Long Island.
Recommended restaurants
Seafood is the local speciality in Long Island. There are numerous restaurants serving freshly caught mussels, clams, lobster, as well as delicious fish dishes. Louie's Oyster Bar & Grille is a top end sea food restaurant situated in beautiful Manhasset Bay with excellent panoramic sea views. Mill Pond Restaurant serves fresh seafood in a romantic atmosphere. VIEW restaurant in Oakdale is one of the more exclusive sea food restaurants, offering year round service. For Greek-style seafood, try Trata Hamptons. Among the more casual alternatives are Jolly Fisherman Restaurant.
French, Italian, and Mediterranean cuisines are also very popular in the area. Long Island has a large number of Zagat-rated restaurants, such as Le Soir (in Bayport), A Trattoria (in St James), and Siam Lotus (in Bay Shore) if you're into Thai cuisine.
Nightlife
During the summer months, the coastal towns of Montauk and Fire Island are home to numerous bars and clubs, such as The Gig Shack, The Sloppy Tuna, Albatros, and Bay Leaf. The exclusive area of The Hamptons also hosts several drinking and dancing venues, like Whitehouse, Se7en, or Amber Ultra Lounge. And of course, trying the famous Long Island ice tea is a must while on the area.
Be prepared
Something that visitors to Long Island must keep in mind is that the motorways linking the island with New York and Connecticut are extremely busy during rush hour and at the weekend. To avoid delays and disruption to travel plans, it is recommended that visitors access Long Island by train.
Safety advice
Although in recent years Long Island residents have witnessed an increase in the number of drug-related crimes and burglaries, tourists should not be affected by these. There are however some areas that are best avoided. These include the towns of Uniondale, Brentwood, Rooselvelt, and Rosedale. It is also recommended not to leave any handbags or purses within sight of strangers at street side bars and restaurants.
Long Island lies within a hurricane belt, and severe weather is common during the winter months. Visitors must ensure that their insurance covers there eventualities.
Hidden gems
Long Island is home to many vineyards that produce award-winning wines. Most wineries arrange free tastings and educational events, so it is worth checking the dates with the local tourist office or with the Long Island Wine Council. Some recommended (and less touristy) wineries include the delightful Harbes Family Farm and Vineyard, located in Mattituk, and the One Woman Vineyards, a little piece of Sicily in the town of Southold.
Nature lovers will enjoy the little-visited Shelter Island (www.shelter-island.org), home to a 2,000-acre natural preserve and to beautiful New England architecture. There are accommodation options available in the island, as visitors often decide to stay overnight. Shelter Island can be reached via a short ferry ride from the towns of Greenport and Sag Harbour.
What's nearby? Many parts of Manhattan can be reached in between 30 minutes and 1 hour. Why not try Little Italy and Nolita (North of Little Italy) while you're in Brooklyn, since it's only a short subway ride away. Visiting Brooklyn is usually even quicker.
Member Comments

Be the first to comment!

Leave a Reply

Your email address will not be published. Required fields are marked *
New York Shopping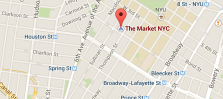 If you have tried all the major designer shops, outlets and department stores we have another recommendation from a young fashion designer. Next time you visit NYC, go to trendy Greenwich Village at 159 Bleecker Street. Here you find one …
More about New York shopping
New York Restaurants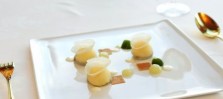 Photo credit: Lisa Davis Foddie website The Daily Meal has released their annual list of U.S best rated restaurants. Perhaps to little surprise, NY has more top rated dining options than the 5 second biggest cities in America combined. Are …
More about New York restaurants
New York Hotels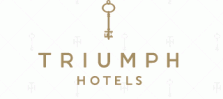 Six family owned hotels in New York city have come together to form a new brand, Triumph Hotels. No, the new hotel chain got nothing to do with Donald Trump and as you can see the spelling is quite different. …
More about New York hotels