Queens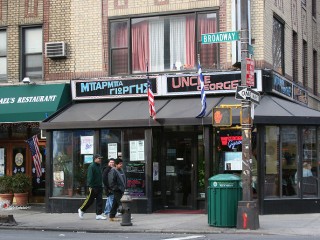 • Borders: Nassau and Suffolk Counties (East); Brooklyn (South and West).
• Inhabitants: Over 2 million.
• Price level: High.
• Top Attraction: The Unisphere and the Panorama of NYC (symbol of Queens), Flushing Meadow Park, Museum of the Moving Image, Noguchi Museum, Jackson Heights and P.S.1 Contemporary Art Centre.
• Shopping tips: Clothing boutiques and shoe outlets.
• Nearest subways: New York, NY.511.
What's Queens like?
The innermost of New York City's five boroughs, Queens is the largest area wise and the second-largest in terms of population. From high-density apartment buildings to the large single family homes, Queens has an equally diverse range of housing and infrastructure.
What to do in the Queens?
Flushing Meadow Park, easily accessible by car and train, spans over 12,000 acres and is a gemamong the many recreational parks across Queens. Along with a variety of attractions, such as the New York Hall of Science, The Queens' Wildlife Centre and the Billie Jean King National Tennis Centre, it also boasts of biking trains, an ice rink, playgrounds and lots more.
For those craving the adrenaline rush, take a ride to Belmont Park Races in Elmont. Jackson Heights is the perfect place to shop with Indian goods galore, eating places serving some of the best Indian/ Asian cuisine and a Bollywood movie theatre to serve the movie buffs.
Get a stupendous view of the Manhattan skyline from Water's Edge restaurant or stroll into Downtown's Flushing, while sipping bobo tea and relishing the Chinese cuisine.
Museums and Galleries
A major cultural destination, Queens has the second highest number of museums and galleries in NYC. To experience the magic of movie making, the American Museum of Moving Image's tours and screenings are truly worth every penny. An internationally renowned contemporary art museum, P.S.1 displays modern and way-out exhibits. The Rock Garden at the Noguchi Museum, one of the best small museums and home to the art of Isamu Noguchi, is exemplary.
Characteristics of this Neighbourhood
One of the most ethnically diverse urban areas, Queens has an amazing wealth of history, culture and linguistic diversity. In sharp contrast to the glitz and glamour of Manhattan, this county has a more home feeling to it. Whether it is the suburban areas of Bellerose and Whitestone or the more urban framework of Astoria and Long Island City, there is something for everyone at Queens.
Recommended restaurants in Queens
Queens offers some great variety of cuisines from across the planet. Indulge in mouthwatering Indian food like dosas, kebabs, curries and a lot more at Jackson Height's Little India. Jackson Diner offers some outstanding buffets. To savour the assorted mix of cuisines like Spanish, Middle Eastern and Greek, head to the Astoria's Steinway Street. The Rudar Club's grilled liver with red pepper relish and gnocchi in white sauce will have you drooling. For Italian cuisine lovers, there's Carlos' Pizzeria on Metropolitan Avenue whose specialty is their home cooked tomato ketchup that comes with fifty different ingredients and wood-oven pizzas.
Bars and nightclubs in Queens
Distinctly apart from those at other counties, Queen's nightlife is for those who prefer less crowded places. Get classy cocktails like a daiquiri or a special Queens-themed drink at Dutch Kills, Jacksons Avenue. Pachanga Patterson has a small, but special, selection of Latin drinks. A perfect place to relax over a pitch of beer with friends, Bohemian Beer Garden in Astoria is unique with chilled beers and lots of great Czech dishes.
M Wells, with their excellent cocktails and Quebecois-inspired food, is another great place. If you want to try some variations in your drinks like red lemonade or a spicy cherry margarita, Sweet Afton will offer those along with a delicious menu that will surely suit your palette.
Be prepared
Queens is one of the most populated counties and commuting may get nightmarish with the huge weekday rush. Movies, in Queens, are expensive; so, pick a theatre selectively. Keep plenty of time in hand when visiting crowded tourist spots as parking is messy due to the hectic streets. With two of the busiest NYC airports, JFK International Airport and LaGuardia Airport, Queens has the most congested airspace in the country.
Avoid
Avoid looking like a tourist as that can get you mugged. Do not display jewellery and avoid the area around the Queens Bridge road as it is high on crime.
What's nearby? If you're not already on Long Island (part of Queens are located on Long Island), it might be worth going there. Southern parts of Manhattan such as Chinatown and Financial district are also rather near.
New York Shopping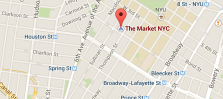 If you have tried all the major designer shops, outlets and department stores we have another recommendation from a young fashion designer. Next time you visit NYC, go to trendy Greenwich Village at 159 Bleecker Street. Here you find one …
More about New York shopping
New York Restaurants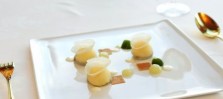 Photo credit: Lisa Davis Foddie website The Daily Meal has released their annual list of U.S best rated restaurants. Perhaps to little surprise, NY has more top rated dining options than the 5 second biggest cities in America combined. Are …
More about New York restaurants
New York Hotels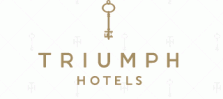 Six family owned hotels in New York city have come together to form a new brand, Triumph Hotels. No, the new hotel chain got nothing to do with Donald Trump and as you can see the spelling is quite different. …
More about New York hotels