Bronx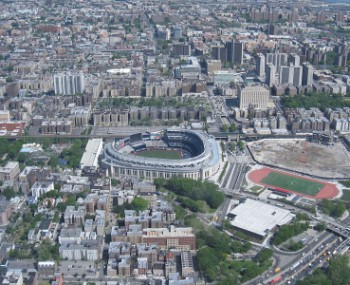 • Borders: Manhattan and Queens (south), Bronx River (west), Westchester County (north).
• Area: Approximately 42 Square Miles.
• Inhabitants: Around 1,400,761 people.
• Price level: Surprisingly low.
• Top Attraction: Pelham Bay Park, Bronx Zoo, Orchard Beach, New York Botanical Garden, Wave Hill.
• Shopping tips: Fashionable clothes with great quality and best price, delicious food outlets at discounted prices. Homemade dips, hummus, salsas and sushi, and organic food are a must buy from this place.
• Nearest subways: Bronx is well connected with Manhattan and other boroughs (except Staten Island) through several subway lines (The 1, 2, 4, 5, 6, B, and D).
One of the five boroughs of New York, the neighbourhood of The Bronx emanates its own aura and character. This northernmost NY neighbourhood is the proud place where the world famous hip hop music form originated. This area brims with energy and vigour and is home to New York Yankees, popularly known as 'Bronx Bombers' (a famous, professional baseball team). The place also boasts of rich cultural mix and offers a lively experience to the visitors.
Demographics
According to U.S. Census, Bronx is one of the most diverse areas in the country. Here, people of different races stay together comfortably. There is an interesting observation about Bronx, which states that there is an 89.7 per cent probability that any two residents, chosen at random, would be of different race or ethnicity.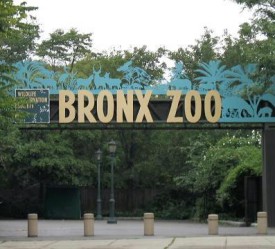 What to do in the Bronx?
There are many options. Bronx provides the avenue to do different things. One can relish the experience of visiting the hotspots of the Bronx, such as the Yankee Stadium, Pelham Bay Park, Bronx Zoo, Wave Hill, Orchard Beach, New York Botanical Garden and many such destinations that stimulate the senses. Another, best option is to experience the "Real Little Italy" in New York, which is centered around Arthur Av. near E. 187 St. This place also provides best opportunity to shop for original, Italian food delicacies. Shopping – the best place to shop for quality clothes and food stuff at a reasonable price.
Museums and Galleries
The Bronx hosts several museums and galleries that one must visit. Bronx Museum of the Arts, 1040 Grand Concourse at 165th Street: The Museum showcases modern urban art, and offers the creations of several dynamic local artists. It can be easily accessed by the D, B, and 4 subway trains.
Valentine-Varian House, 3266 Bainbridge Avenue at East 208th Street: This is a beautiful, four-level fieldstone farm house converted into the Museum of Bronx History. Comprising three galleries, the museum hosts several rich, periodic bi-annual exhibitions, and also includes a museum gift store. The upper levels of the Valentine Varian House are not open to the public.
Hall of Fame for Great Americans: The original "Hall of Fame" in the country. It is a New York landmark institution, which was founded in 1900 that honours the prominent Americans, who have significantly impacted the nation's history.
Foodie Pleasures in Bronx
Bronx County is proud of its diversified culture and offers a feast to the food lovers with its varied cuisines. Places like Arthur Avenue, F&J, and Patricia's serve the yummiest Italian food, while Taqueria Tlaxcalli, Estrellita Poblana IV offer great Mexican food. There are plenty of other good restaurants that serve varied cuisines like Latin American, Chinese and Indian.
Bars and nightclubs
The Bronx does not disappoint in this sector either. There are several lively and happening bars and nightclubs in and around this place that make nightlife more fun and energetic. The Beso Lounge, located at 320 E. 204th Street, is one such hotspot in the locale, which offers unlimited drink options, Live DJ Dance Party, Karaoke night and much more. The Rain Lounge is yet another place to checkout, which is loaded with Music, Strong Drinks, Hookah and great ambience.
Be prepared
The South Bronx has had the reputation of crime and illegal activities in the past. Though these are the things of past and the crime rate is drastically reduced in recent times, it's better to remain in one's safe zone to enjoy the pleasures of travelling.
The Area's Hidden Secret
The riverside spot on the campus of SUNY Maritime College, at the Throgs Neck Bridge, is one of the best kept secrets about the Bronx. This place not just offers great fishing, but also has the beautiful views of the Long Island Sound. From this point in the Bronx, one can also see Queens, Long Island and New Rochelle.
Avoid
Safety is any day the highest priority. Try and avoid inner courtyards of housing projects, and isolated, deserted locales, especially during night. Avoid drugs and any sort of criminal activity, even for fun.
What's nearby? Take the subway to Queens or central Manhattan, where you can visit Upper East side.
New York Shopping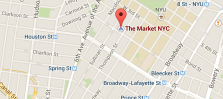 If you have tried all the major designer shops, outlets and department stores we have another recommendation from a young fashion designer. Next time you visit NYC, go to trendy Greenwich Village at 159 Bleecker Street. Here you find one …
More about New York shopping
New York Restaurants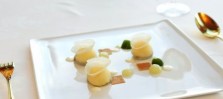 Photo credit: Lisa Davis Foddie website The Daily Meal has released their annual list of U.S best rated restaurants. Perhaps to little surprise, NY has more top rated dining options than the 5 second biggest cities in America combined. Are …
More about New York restaurants
New York Hotels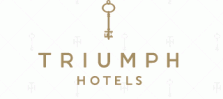 Six family owned hotels in New York city have come together to form a new brand, Triumph Hotels. No, the new hotel chain got nothing to do with Donald Trump and as you can see the spelling is quite different. …
More about New York hotels