Godspell Rock Musical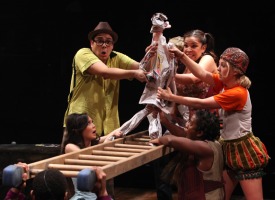 Rating:




4 out of 5 stars (Read why below)
The legendary rock musical Godspell is well worth a trip to Broadway. It just won the 2012 Audience Choice Award for Favourite Musical Revival. It is currently being shown on
Broadway's Circle in the Square Theatre. Godspell was composed by the late John-Michael Tebelak and Stephen Schwartz.
Synopsis
A play on words for Gospel, the story is heavily based on the parables in the Bible. Anyone who remembers the 70's version with David Essex as Jesus will recall the popularity of the show. First shown off Broadway on May 17, 1971, it has regularly resurfaced over the years. It is now being shown again on Broadway and is produced by Ken Davenport.
The story in Godspell the musical
The musical's plot is based on the parables from the Gospel of Matthew. Its style of music is a mix modern pop, rock and folk music set to lyrics from traditional hymns from the 1940 Episcopal Hymnal and the Bible. It also features an excerpt of The Passion of Christ. It was first written for a as a college project by Tebelak when he studied at the Carnegie Mellon University in Pittsburgh, Pennsylvania. It was performed by college students, first under the direction of Lawrence Carra, then by Telebak himself at the La MaMa Experimental Theatre Club (aka Cafe la Mama), in New York City in February 1971. It enjoyed a 2-week run with 10 performances. It was so well perceived that producers Edgar Lansbury and Joseph Beruh heard about the show and were so impressed with it that they wanted to open it Off-Broadway. The score was re-written by Stephen Schwartz, an alumnus of Carnegie Mellon's theatre department, who has also written the songs for very popular show Wicked, also currently running on Broadway. Godspell became a great success.
Any recurring songs over the years?
Only one song from the original score survived. It was called 'By my Side' and written by CMU students Jay Hamburger and Peggy Gordon. Other songs are: Prepare ye The Way of the Lord, Save the People, Light of the World and the very popular and catchy Day By Day. There was a Toronto production in 1972–1973, which was held at the Royal Alexandra Theatre. The first Broadway production opened on June 22, 1976 at the Broadhurst Theatre. It was directed by John Michael Tebelak, musical director Steve Reinhardt.
Where to see Godspell: London or New York?
Godspell opened in the UK at the Roundhouse Theatre in Chalk Farm, London in November 1971, starring David Essex as Jesus, Jeremy Irons, Verity-Anne Meldrum, Deryk Parkin, Johanna Cassidy, Tom Saffery, Gay Soper, Neil Fitzwilliam and Marti Webb. After a very successful run it transferred to the Wyndhams Theatre in January 1972.
The show opened on Broadway in October 2011 at the Circle in the Square Theatre, starring Hunter Parrish, Anna Maria Perez de Tagle, Telly Leung, and Lindsay Mendez. Sadly, John-Michael Tebelak never lived to see this, as he died in 1985, aged 35. On April 17, 2012, Corbin Bleu took over in the starring role, as Jesus. He's best known for his performance in High School Musical and In the Heights. It is directed by Daniel Goldstein, choreographed by Christopher Gattelli, and produced by Ken Davenport.
The show is very similar in West End and Broadway, but our musical critics recommend the New York show over the one in London.
Review of Godspell in New York
Even though Corbin Bleu is doing a great job, I would rate it as a 4, mainly because I saw the 70′s version and nothing compares to David Essex's mesmerising presence as Jesus.
Cheap Tickets to Godspell in New York
The Gospel tickets are very popular, so make sure to book well in advance. You can get tickets to see the absorbing musical called from http://www.godspell.com/buy-godspell-tickets.html.
Other theatre shows worth going to in New York
There are plenty of other spectacular shows to see on Broadway. Read our reviews of Memphis, Jersey Boys, Wicked, Mary Poppins and Ghost to name a few.
New York Shopping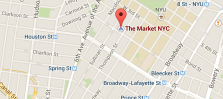 If you have tried all the major designer shops, outlets and department stores we have another recommendation from a young fashion designer. Next time you visit NYC, go to trendy Greenwich Village at 159 Bleecker Street. Here you find one …
More about New York shopping
New York Restaurants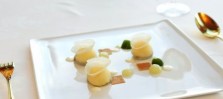 Photo credit: Lisa Davis Foddie website The Daily Meal has released their annual list of U.S best rated restaurants. Perhaps to little surprise, NY has more top rated dining options than the 5 second biggest cities in America combined. Are …
More about New York restaurants
New York Hotels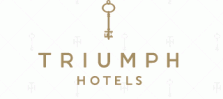 Six family owned hotels in New York city have come together to form a new brand, Triumph Hotels. No, the new hotel chain got nothing to do with Donald Trump and as you can see the spelling is quite different. …
More about New York hotels