Cheap restaurants in New York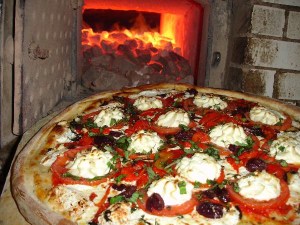 Here are a few examples of tasty and still cheap restaurants in New York. Some might come as a surprise, while others are long term favourites among NY travellers.
Cheap and tasty burgers in NYC
• Pop Burgers: Amazing burger bun and burgers. A 'must try' in New York.
• Shake Shack: Founded in 2004, this New York burger restaurant is already becoming legendary.
• Steak n Shake: Almost 70 year old burger joint with heritage from Illinois.
• The Burger Garage: One of the cheapest burger places with short queues to get a table and yet very tasty.
• Whitmans: Really nice burgers at this place.
Cheap and tasty pizza in New York
• Lombardi's pizzas are truly unique. They are not thick like most pizzas in New York; instead they are thin and baked in the old Italian pizza oven.
• Keste Pizzeria: Baked in wood oven according to the original recipe from Naples in Italy.
• Paulie Gee's in Brooklyn: Genuine brick oven pizzeria in Brooklyn.
• Grimaldi's pizza: Excellent pizzas for a very reasonable cost.
Affordable and delicious salads & healty dishes in NY
• Sweet Green got amazing salads with a great range of local and fresh ingredients prepared in front of you.
• Tenth Avenue Cookshop have both healthy and locally sourced dishes.
New York Shopping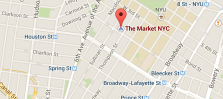 If you have tried all the major designer shops, outlets and department stores we have another recommendation from a young fashion designer. Next time you visit NYC, go to trendy Greenwich Village at 159 Bleecker Street. Here you find one …
More about New York shopping
New York Restaurants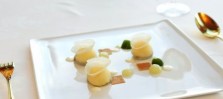 Photo credit: Lisa Davis Foddie website The Daily Meal has released their annual list of U.S best rated restaurants. Perhaps to little surprise, NY has more top rated dining options than the 5 second biggest cities in America combined. Are …
More about New York restaurants
New York Hotels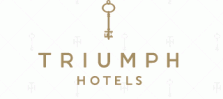 Six family owned hotels in New York city have come together to form a new brand, Triumph Hotels. No, the new hotel chain got nothing to do with Donald Trump and as you can see the spelling is quite different. …
More about New York hotels