W.i.P. Nightclub Close Down After Notorious Fight
Famous NYC nightclub W.I.P has been forced to shut down by NYPD following the Chris Brown and Drake fight at the venue. It used to be an art-slathered club, quickly drawing attention among hip-hop stars such as Rihanna and her new and old partner. W.I.P, the converted warehouse nearby Holland Tunnel, was only open for 7 months before it shut down. Music played here vary between hip-hop and rock songs, turning into house music and techno late at night.
What happened between Drake and Christ Brown?
Chris Browns and Drake's entourage got into a champagne bottle-throwing brawl, where several people were injured. San Antonio Spurs star Tony Parker suffered a scratched retina during the fight, leading him to sue W.I.P nightclub for $20 million.
Representatives for Greenhouse and W.I.P New York have told that the venues are temporarily, not permanently, closed. NY.co.uk assumes they are working hard to get permission to open it up again. After all, it's two very popular nightclubs in NYC.
Member Comments

Be the first to comment!

Leave a Reply

Your email address will not be published. Required fields are marked *
New York Shopping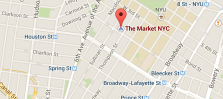 If you have tried all the major designer shops, outlets and department stores we have another recommendation from a young fashion designer. Next time you visit NYC, go to trendy Greenwich Village at 159 Bleecker Street. Here you find one …
More about New York shopping
New York Restaurants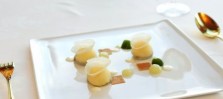 Photo credit: Lisa Davis Foddie website The Daily Meal has released their annual list of U.S best rated restaurants. Perhaps to little surprise, NY has more top rated dining options than the 5 second biggest cities in America combined. Are …
More about New York restaurants
New York Hotels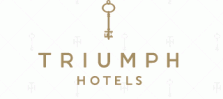 Six family owned hotels in New York city have come together to form a new brand, Triumph Hotels. No, the new hotel chain got nothing to do with Donald Trump and as you can see the spelling is quite different. …
More about New York hotels