A Visitors Guide to Wall Street, Lower Manhattan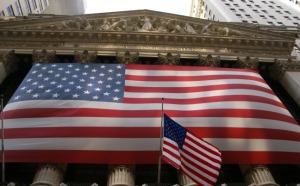 Immerse yourself in the culture of high octane commerce in the world's capital of capital. As you venture through the winding streets of Lower Manhattan, on your way to a free tour at the Federal Reserve Bank or to marvel grand façade of the New York Stock Exchange (NYSE), you'll encounter all the sights and sounds of this frenetic financial district, suffused with the grandeur of the American dream, each street testament to the highest ideals of progress.
Sights Not To Miss
The Federal Reserve Bank (FEDEX) and the New York Stock Exchange are obvious attractions, but be sure not to miss the iconic Wall Street Bull monument at 26 Broadway. From Manhattan you have access to an array of New York's treasures, from Brooklyn Bridge and City Hall to the Statue of Liberty and Ellis Island.
For those who intend to do Wall Street to the max, spared now expense, there are over a dozen hotels and even a Wall Street Bath and Spa on 88 Fulton Street for those who require to recline in the lap of luxury. For people interested in history we recommend the Wall Street Financial Crisis Tour with all the historical facts. Educate yourself about Wall Street's history and do it with a real guide for only £30.50 per person. More info here.
Taking the Tour
The walking tours of Wall Street exist in a league of their own, first hand experiences and inimitable anecdotes fused with an expert historical knowledge of the district. The Wall Street Experience offers some of the most popular tours, covering every aspect of the district, from the Financial Crisis Tour to 9/11 Memorial & Ground Zero Tour. Wall Street Insider tour is only £21.50 per person.
Check availabilty and buy tickets online

Getting Around
New York's famous yellow cabs are sure bet for those who want to get from attraction to attraction quickly, but Lower Manhattan is also known for its quaint and winding side streets with the usual hidden curiosities. Driving is discouraged in general, and for this reason there are excellent public transport links. Those heading to Manhattan from Staten Island are encouraged to take the free ferry.
New York Shopping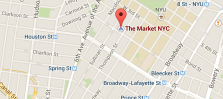 If you have tried all the major designer shops, outlets and department stores we have another recommendation from a young fashion designer. Next time you visit NYC, go to trendy Greenwich Village at 159 Bleecker Street. Here you find one …
More about New York shopping
New York Restaurants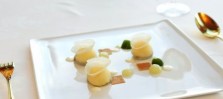 Photo credit: Lisa Davis Foddie website The Daily Meal has released their annual list of U.S best rated restaurants. Perhaps to little surprise, NY has more top rated dining options than the 5 second biggest cities in America combined. Are …
More about New York restaurants
New York Hotels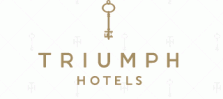 Six family owned hotels in New York city have come together to form a new brand, Triumph Hotels. No, the new hotel chain got nothing to do with Donald Trump and as you can see the spelling is quite different. …
More about New York hotels