Italian restaurants
In New York you can find some of the best Italian restaurants in the world.
Grotta Azzurra
Enjoy a delicious lunch at Grotta Azzurra, one of New York City's famous and oldest Italian Restaurants in the heart of Little Italy. For at little as $15 you can pre-book a meal which includes an entrée of choice, unlimited soda, ice tea or water, with tax and gratuity included!
›› Book your lunch here
Pizza in New York
New York style pizzas are also a unique delicacy. These pizzas are thin with large amounts of cheese. They need to be folded in half lengthwise while being eaten to prevent the toppings from falling off. Pizza parlours can be found all over the city, with pizza available either by the slice or as a whole. Joe's Pizza, found at 7 Carmine Street, and New Park Pizzeria, found at 156 Crossbay Boulevard in Queens, produce some of the best pizza New York has to offer.
›› Do not miss the other restaurants in New York.
New York Shopping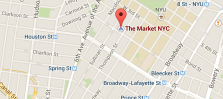 If you have tried all the major designer shops, outlets and department stores we have another recommendation from a young fashion designer. Next time you visit NYC, go to trendy Greenwich Village at 159 Bleecker Street. Here you find one …
More about New York shopping
New York Restaurants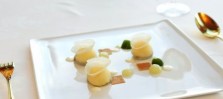 Photo credit: Lisa Davis Foddie website The Daily Meal has released their annual list of U.S best rated restaurants. Perhaps to little surprise, NY has more top rated dining options than the 5 second biggest cities in America combined. Are …
More about New York restaurants
New York Hotels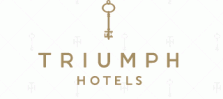 Six family owned hotels in New York city have come together to form a new brand, Triumph Hotels. No, the new hotel chain got nothing to do with Donald Trump and as you can see the spelling is quite different. …
More about New York hotels