Fine Dining in NYC
New York dining presents the gastronome with some of the best dining experiences to be had anywhere in the world. With an influx of settlers from all over the "old" world since the early 17th century, America has become the home – with New York at the centre – of the very best of both a distillation of national cuisine, and an exciting fusion of different styles and tastes.
The downside, if it can be seen to be one, is that the very best and most popular venues book up months in advance. The important dates – birthdays, anniversaries – tend to stay where they are, so there's no excuse not to make an early booking, and avoid disappointment!
5 top rated restaurants in NYC for fine dining
1. Daniel
Elegant and contemporary, yet still warmly welcoming. Read more about Daniel in New York City.
2. Jean-Georges
French born businessman, restauranteur and world-famous chef Jean-Georges Vongerichten has collected awards like others collect stamps. Read more about Jean-Georges in NY.
3. Per Se NY
Attention to detail is central to the Per Se philosophy, and they consider themselves to be "the urban interpretation of the French laundry". Read moer about Per Se NY.
4. Kajitsu
Meaning "day of celebration" in Japanese, Kajitsu hope that the dining experience will be just that. If you're into Japanese cuisine, this is surely a place to try. Read more about Kajitsu in NY.
5. Marea
Focusing around regional Italian cookery, and focussing particularly on fish and shellfish sourced from the waters of the Mediterranean and beyond. Read more about Marea.
New York Shopping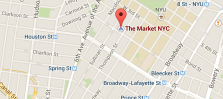 If you have tried all the major designer shops, outlets and department stores we have another recommendation from a young fashion designer. Next time you visit NYC, go to trendy Greenwich Village at 159 Bleecker Street. Here you find one …
More about New York shopping
New York Restaurants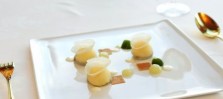 Photo credit: Lisa Davis Foddie website The Daily Meal has released their annual list of U.S best rated restaurants. Perhaps to little surprise, NY has more top rated dining options than the 5 second biggest cities in America combined. Are …
More about New York restaurants
New York Hotels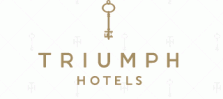 Six family owned hotels in New York city have come together to form a new brand, Triumph Hotels. No, the new hotel chain got nothing to do with Donald Trump and as you can see the spelling is quite different. …
More about New York hotels