Refurbished Plaza Hotel Penthouse – £38.7 million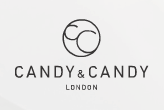 Looking for a new and stylish penthouse in central New York? Christian Candy, one of the founders of legendary One Hyde Park in London, is now selling his contemporary triplex penthouse in The Plaza Hotel. The luxury penthouse on prime location in New York was bought for £17 million last year. Christian put his own bespoke interior design company, Candy & Candy, to make a complete refurbishment.
Can Candy & Candy double the price?
With unique, bespoke and striking aesthetic concepts you can make even run down premises looking good. However, in this case the penthouse in Plaza Hotel already had a great design. What people would like to know is if you really can double the price of a multi-million pound penthouse in just over 1 year.
Currently, Mr Candy is looking for £38.7 million in order to sell the penthouse. The place is located on the corner of Fifth Avenue and Central Park South. Expect magnificent views of Central Park from the 19th, 20th and 21st floors of the historic Plaza Hotel. For detailed photos of the project, visit CandyAndCandy.com (official site of the interior design company).
Member Comments

Be the first to comment!

Leave a Reply

Your email address will not be published. Required fields are marked *
New York Shopping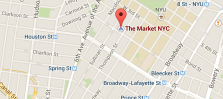 If you have tried all the major designer shops, outlets and department stores we have another recommendation from a young fashion designer. Next time you visit NYC, go to trendy Greenwich Village at 159 Bleecker Street. Here you find one …
More about New York shopping
New York Restaurants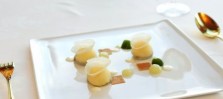 Photo credit: Lisa Davis Foddie website The Daily Meal has released their annual list of U.S best rated restaurants. Perhaps to little surprise, NY has more top rated dining options than the 5 second biggest cities in America combined. Are …
More about New York restaurants
New York Hotels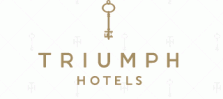 Six family owned hotels in New York city have come together to form a new brand, Triumph Hotels. No, the new hotel chain got nothing to do with Donald Trump and as you can see the spelling is quite different. …
More about New York hotels