NY.co.uk launches beta iPhone & iPad web app

The team behind NY.co.uk is proud to launch a new iOS web app for iPhone and iPad, allowing users to get detailed information about New York. Our goal is to share the most detailed, entertaining and easy to manage app about NY. At least the first review is positive, indicating we're on the right track with this new application for your holiday to the Big Apple.
What's included in our New York web app?
Stay up to date with the latest news, restaurants and all types on entertainment in NYC. If you want to learn more or download the new app, please visit Open App Mkt.
Initially, the app will cost $0.99 but as we add new features it's likely to go up slightly. So make sure to get it before the price goes up.
Member Comments

Be the first to comment!

Leave a Reply

Your email address will not be published. Required fields are marked *
New York Shopping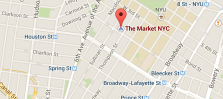 If you have tried all the major designer shops, outlets and department stores we have another recommendation from a young fashion designer. Next time you visit NYC, go to trendy Greenwich Village at 159 Bleecker Street. Here you find one …
More about New York shopping
New York Restaurants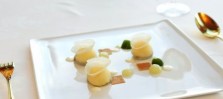 Photo credit: Lisa Davis Foddie website The Daily Meal has released their annual list of U.S best rated restaurants. Perhaps to little surprise, NY has more top rated dining options than the 5 second biggest cities in America combined. Are …
More about New York restaurants
New York Hotels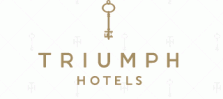 Six family owned hotels in New York city have come together to form a new brand, Triumph Hotels. No, the new hotel chain got nothing to do with Donald Trump and as you can see the spelling is quite different. …
More about New York hotels