New York Movie Tours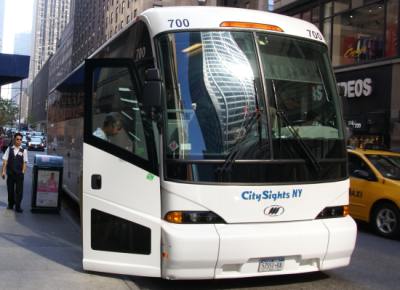 Experience What You've Seen in The Films
New York has been the setting for so many famous films that every part of the city feels familiar.
There are some places in Manhattan that are particularly associated with classic movies that were shot there. At the bottom of this page are 7 different movie tours from famous New York settings.

The Devil Wears Prada
The 2006 drama, 'The Devil Wears Prada,' was set in New York's fashion industry. Visit the McGraw –Hill Companies Building, home of 'Runway Magazine' where Andrea (Anne Hathaway) and Miranda (Meryl Streep) worked. The St Regis Hotel will be familiar too, as the film's Paris scenes were shot there. Enjoy a meal at Bubby's Pie Company, where Andrea's boyfriend Nate worked, or at Smith & Wollensky where Andrea bought Miranda's lunchtime steaks.
Taxi Driver
Follow in the footsteps of Travis Bickle, played by Robert De Niro in the 1976 movie, 'Taxi Driver.' See the Maine Memorial at Columbus Circle, where he planned to assassinate a politician, the St Regis Hotel where he picks up his final fare and the house in the East Village on East 13th Street where the film has its gory ending.
Spiderman
Spiderman's adventures can be followed all over the city, from Columbia University where Peter Parker was first bitten by a spider to the Flatiron Building where he worked at 'The Daily Bugle.' Visit the Lower East Side apartment where Peter Parker lived and see where the Green Goblin threw Mary Jane from the Queensboro Bridge.
Experience at least one movie tour while in New York
All these places and more can be seen on the highly popular NY movie tours. You will not only visit famous film locations, you will get a unique insight into the film's background with an expert commentary full of fascinating background information. Reading about them online or in a guidebook doesn't give the same thrill as actually being there. We recommend one of the following NY movie tours, depending on your interest:
New York TV and Movie Sites Tour
– A must do tour if your would like to experience over 60 famous locations from TV and movies.
Time
: 3.5 hours.
Price
: Less than £25.
TCM Classic Film Tour of New York
– Into classic movies? Then you have to try this movie tour! From the apartment in 'Breakfast at Tiffany's,' the subway grate over which Marilyn Monroe stood in 'The Seven-Year Itch' and the dramatic view of the Queensboro Bridge from Woody Allen's 'Manhattan.
Time
: 3 hours.
Price
: Around £24.
New York Mafia Tour: Little Italy's mobsters, gangsters and tough guys
– Get the scoop on Manhattan's most legendary gangsters. Starting in Little Italy, this tour cover film locations from The Godfather and The Sopranos to name a few.
Time
: 2 hours.
Price
: Around £22.
Central Park Movie Sites Walking Tour
– Covering over 30 movie locations in Central Park. Perfect for fist time visitors.
Time
: 2 hours.
Price
: Around £16.
Sex and the City Hotspots Tour
– Follow the fancy footsteps of Samantha, Charlotte, Miranda and Carrie. Have a drink where the girls drink, go shopping where they do and gossip where they gossip.
Time
: 3.5 hours.
Price
: Around £27.
The Sopranos Sites Tour
– Follow in the footsteps of Tony and family on a bus tour of 'The Sopranos' filming sites.
Time
: 4 hours.
Price
: Around £27.
Gossip Girls
– Experience a day in the life of Manhattan's elite on the Gossip Girl TV Sites tour!
Time
: 3 hours.
Price
: Around £25.
New York Shopping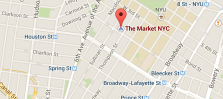 If you have tried all the major designer shops, outlets and department stores we have another recommendation from a young fashion designer. Next time you visit NYC, go to trendy Greenwich Village at 159 Bleecker Street. Here you find one …
More about New York shopping
New York Restaurants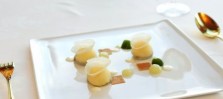 Photo credit: Lisa Davis Foddie website The Daily Meal has released their annual list of U.S best rated restaurants. Perhaps to little surprise, NY has more top rated dining options than the 5 second biggest cities in America combined. Are …
More about New York restaurants
New York Hotels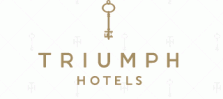 Six family owned hotels in New York city have come together to form a new brand, Triumph Hotels. No, the new hotel chain got nothing to do with Donald Trump and as you can see the spelling is quite different. …
More about New York hotels