New York City Football Club (FC)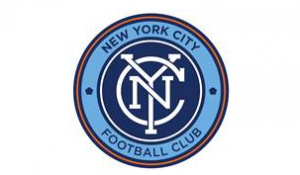 Finally we get to enjoy even more traditional football in New York. The new team will be the second soccer club in NY after New York Red Bulls. The decision to start a new football club in the major city was taken earlier this year and now the team is almost ready to start the new season.
Any famous players joining NYC FC?
There are quite a few famous football players you might have heard of such as David Villa and Frank Lampard.
Many European fotballers go to America when their career is slowing down or there are not so many years left.
Still, there are quite a few players NYC FC need to recruit before going live in Major League Soccer (MLS) in 2015.
The coach for 2015 will be Jason Kreis.
Where will they play?
The new fotboll club has been looking for a new arena for quite a while. Eventually, they decided to play at Yankee Stadium
the first season. The arena will be taking up to 34 444 fans at home games. Yankee Stadium is also home to the baseball club with the same name, Yankees. Worth to know is that Yankees are one of the owners, while Manchester City is the other part.
Wanna buy soveniers from NY city FC? They have 25 % off as a cyber Monday sale. Free shipping on all orders over 75 USD. Their website is NYCFC.com while the facebook page can be found at https://www.facebook.com/newyorkcityfc.
Member Comments

Be the first to comment!

Leave a Reply

Your email address will not be published. Required fields are marked *
New York Shopping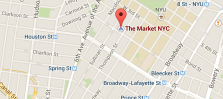 If you have tried all the major designer shops, outlets and department stores we have another recommendation from a young fashion designer. Next time you visit NYC, go to trendy Greenwich Village at 159 Bleecker Street. Here you find one …
More about New York shopping
New York Restaurants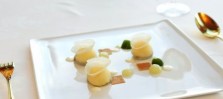 Photo credit: Lisa Davis Foddie website The Daily Meal has released their annual list of U.S best rated restaurants. Perhaps to little surprise, NY has more top rated dining options than the 5 second biggest cities in America combined. Are …
More about New York restaurants
New York Hotels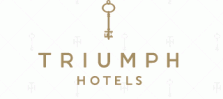 Six family owned hotels in New York city have come together to form a new brand, Triumph Hotels. No, the new hotel chain got nothing to do with Donald Trump and as you can see the spelling is quite different. …
More about New York hotels