See Live Talk Shows in New York
What better way to immerse yourself in New York culture than by enjoying a live talk show from a seat in the audience? You could participate in one of America's most popular TV shows, such as the 'Late Show with David Letterman' or 'Good Morning America', with tickets for most being free! You will need to book in advance because tickets are generally limited in number, although there are some exceptions, for example you can simply turn up for the outdoor recordings of Good Morning America, with tickets only being necessary for the backstage tour.
Talk shows are a great way of spending some time in New York, and with daily recordings, you can be sure to find something suitable for all your party members whether you're star-spotting, looking for light entertainment or seeking family fun. Audience tickets are often free, so once you have successfully booked a place, all you need to remember is to pick a comfortable outfit to wear, take photo ID with you and arrive early.
There's plenty of choice when deciding what live shows to attend in New York, and with millions of viewers, the 'Late Show with David Letterman' is a firm favourite. As a member of the audience you get to experience the pre-show question and answer session, material from which is sometimes used in the opening monologue of the show. The nightly weekday programme is packed with celebrity guests and regular features, some of which involve audience participation.
With no tickets required, you might like to join one of the live daily broadcasts of 'Good Morning America' from Times Square, during which the audience is filmed in outdoor features and weather bulletins, with occasional opportunities to meet the anchors. You could compare shows, maybe trying rival breakfast programme 'The Today Show', where audiences gather at the Rockefeller Center to watch the action. Also filmed at the Rockefeller Center is 'Saturday Night Live', which provides audiences with a spectacular of musical and comedic entertainment.
New York Shopping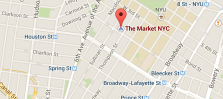 If you have tried all the major designer shops, outlets and department stores we have another recommendation from a young fashion designer. Next time you visit NYC, go to trendy Greenwich Village at 159 Bleecker Street. Here you find one …
More about New York shopping
New York Restaurants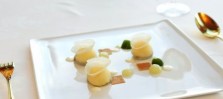 Photo credit: Lisa Davis Foddie website The Daily Meal has released their annual list of U.S best rated restaurants. Perhaps to little surprise, NY has more top rated dining options than the 5 second biggest cities in America combined. Are …
More about New York restaurants
New York Hotels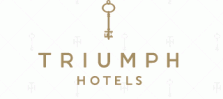 Six family owned hotels in New York city have come together to form a new brand, Triumph Hotels. No, the new hotel chain got nothing to do with Donald Trump and as you can see the spelling is quite different. …
More about New York hotels