Hotel Pennsylvania in New York launches new sightseeing package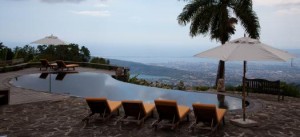 Hotel Pennsylvania is doing a special offer with one of the world most famous office buildings – the Empire state building. This is the part of honor to the national historic landmark and one of the cities number one attractions.
What does this package offer?
• 2 Empire State Building tickets to the 86th Floor Observation Deck
• 2 Daily complimentary continental breakfast coupons redeemable at City Perk Cafe, the 24-hour coffee shop located right in our Main Lobby
• Guestroom accommodations
The Empire State Building tickets provide one-time access to the 86th Floor Observation Deck, which is on most top 10 lists for sightseeing in the city of New York.
About the hotel
The Pennsylvania hotel is one of the two hotels in Manhattan to get the energy star award, which is for superior energy performance and efficiency. The hotel has 1,700 rooms with 9,000 square feet of function.
There are terms and conditions to the package: Terms & Conditions: Limit of 2 adult tickets per reservation. Tickets provide access to the 86th Floor Observation Deck. The Empire State Building is open year-round from 8AM until 2AM with the last elevator ride up at 1:15AM. Tickets are valid for one-time entry. Offer is subject to availability at time of booking, cannot be combined with any other offer, and blackout dates may apply. Promotion can be discontinued at any time.
Member Comments

Be the first to comment!

Leave a Reply

Your email address will not be published. Required fields are marked *
New York Shopping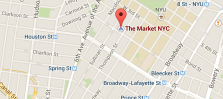 If you have tried all the major designer shops, outlets and department stores we have another recommendation from a young fashion designer. Next time you visit NYC, go to trendy Greenwich Village at 159 Bleecker Street. Here you find one …
More about New York shopping
New York Restaurants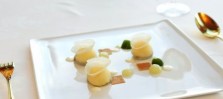 Photo credit: Lisa Davis Foddie website The Daily Meal has released their annual list of U.S best rated restaurants. Perhaps to little surprise, NY has more top rated dining options than the 5 second biggest cities in America combined. Are …
More about New York restaurants
New York Hotels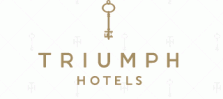 Six family owned hotels in New York city have come together to form a new brand, Triumph Hotels. No, the new hotel chain got nothing to do with Donald Trump and as you can see the spelling is quite different. …
More about New York hotels