Before you go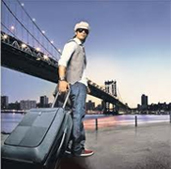 Before leaving, make sure that your passport and flight tickets are packed down, because without those essential travel documents, you're not going far. Check that you're travel insurance is valid, since uncovered losses might cause severe disruptions to your NY visit. Try to exchange some money to US Dollars a few days before leaving Britain, but still bring your debit or credit card. Book your hotel in New York at least a few weeks in advance to get the best deal, while theatre tickets and table reservations for top en restaurants also can be good to plan a few weeks in advance. Finally, confirm that a handy travel adapter packed down and a camera to save all those lovely memories you're getting from NYC.
Travel checklist:
• Confirm the passport is valid (>6 month to expiry date) and flight tickets are printed.
• Get flexible travel insurance in case anything happens (and it will IF you're not covered).
• Register for ESTA (Electronic System for Authorization) online.
• Decide if you want to do any New York sightseeing in advance and save both money and time by booking online.
• Book transport in UK and when you arrive in New York; limo, taxi or shuttle?
• Exchange to local currency (eg. US Dollar).
• Have you booked hotel in NY?
• Complete table reservation for top restaurant.
Member Comments

Be the first to comment!

Leave a Reply

Your email address will not be published. Required fields are marked *
New York Shopping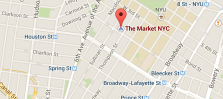 If you have tried all the major designer shops, outlets and department stores we have another recommendation from a young fashion designer. Next time you visit NYC, go to trendy Greenwich Village at 159 Bleecker Street. Here you find one …
More about New York shopping
New York Restaurants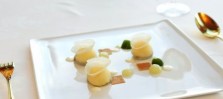 Photo credit: Lisa Davis Foddie website The Daily Meal has released their annual list of U.S best rated restaurants. Perhaps to little surprise, NY has more top rated dining options than the 5 second biggest cities in America combined. Are …
More about New York restaurants
New York Hotels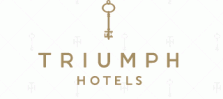 Six family owned hotels in New York city have come together to form a new brand, Triumph Hotels. No, the new hotel chain got nothing to do with Donald Trump and as you can see the spelling is quite different. …
More about New York hotels